Trends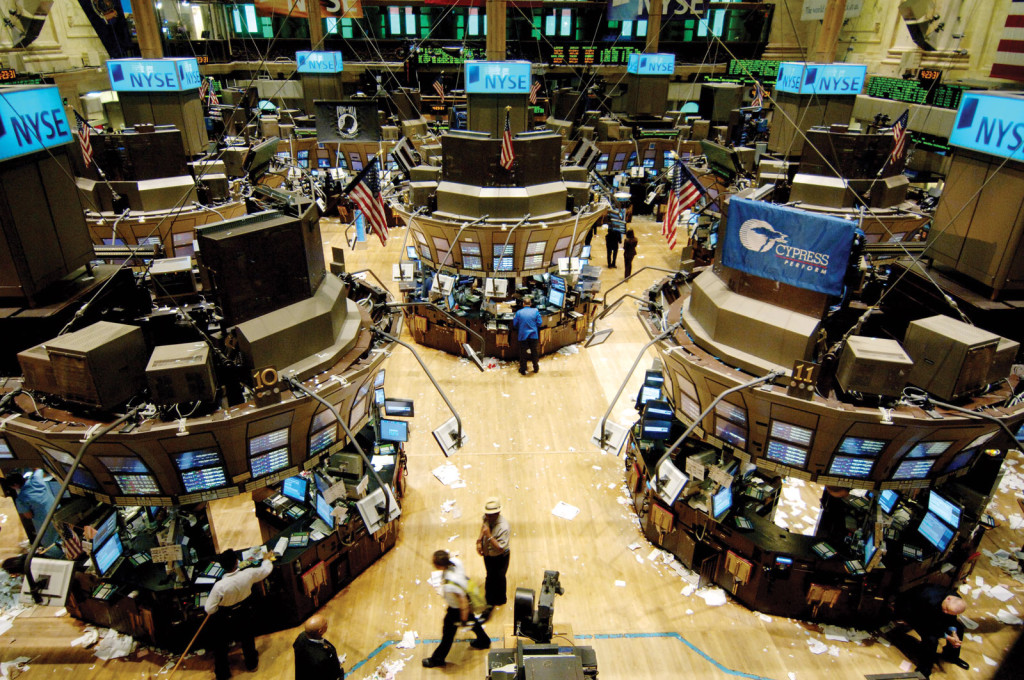 This topic focuses on issues relating to trends in the financial markets.
The topics here are more timely and immediate in nature. These topics may have value only until a new trend is found.
Trends may change as fast as within the same day, even in minutes or less. Typically in our experience, trends tend to be short term in nature, anywhere from weeks to 6-12 months. Trends can last longer, however if they become the norm, they of course could not be classified as a trend by definition.
Please keep in mind that our views on the markets may change at any time without further notice, and we may not update the following articles just because the trend has changed. This would be highly time-consuming for us at this point. However, in the future we may offer a service for more rapid and frequently updated information.
Again, keep in mind the information below is good at time of post and is subject to change without notice.
Thanks for reading!
2013
AP Hacked – Stocks Briefly Plunge After False WH Attack
(Published 2013.04.23)
2011
Groupon Rushes IPO to Save the Company?
(Published 2011.10.22)
Market Report: Gold Hitting New High's but How Long Will this Metal Shine in Your Portfolio?
Volume II. Issue 4
(Published 2011.08.23)
Market Report: Stocks, Europe and the U.S. Economy
Volume II. Issue 3
(Published 2011.08.22)
Market Report: Dow Rebounds 423 after Yesterday's 519 Point Drop
Volume II. Issue 2
(Published 2011.08.11)
Market Report: Dow Falls 634 in a Near Perfect Storm
Volume II. Issue 1
(Published 2011.08.08)

Dow Falls 512 on EU and U.S. Economy Concerns
(Published 2011.08.04)
NetAdvisor Flagged Caution in Hyped IPOs – LinkedIn, Pandora, Renren, More
(Published 2011.06.16)

2010
Market Report
Volume I. Issue 3
(Published 2010.10.07)

Market Report: A Stock Review of the Telecom Giants
Volume I. Issue 2
(Published 2010.06.30)

Market Report
Volume I. Issue 1
(Published 2010.06.05)

Baidu (BIDU) Hits Intraday Reversal
(Published 2010.05.14)
The Big Apple?
(Published 2010.04.01)
2009
Best Buy Reports Better Earnings, Warns About 4Q Margins
(Published 2009.12.15)
Money Managers Rush in the Market Chasing Performance
(Published 2009.10.06)
Can I Profit From 2012?
(Published 2009.10.02)
Welcome to the 4th Quarter 2009
(Published 2009.10.02)
Junk Stock Rally: Ka-Ching or Ka-Boom?
(Published 2009.08.10)
Bull Market or Bear Market?
(Published 2009.07.23)
Does the Recent Uptrend in the Stock Market and Government Spending Mean Recovery is Here?
(Published 2009.07.20)
__________________________________________________________________________
Image copyright under license to NetAdvisor.org®
original content copyright © 2013 NetAdvisor.org® All Rights Reserved.
NetAdvisor.org® is a non-profit organization providing public education and analysis primarily on the U.S. financial markets, personal finance and analysis with a transparent look into U.S. public policy. We also perform and report on financial investigations to help protect the public interest. Read More.
__________________________________________________________________________