Financial News Editorial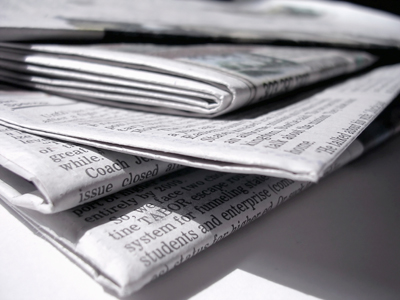 This topic focuses on financial-related issues in the media. The topic includes more editorial analysis. We have archived these articles here.
2011
2011-05-24 Is Apple's Share Price Being Manipulated? Don't Think So
2011-10-21 Bank of America Not Likely Preparing for a Chapter 11, But Risks Inhabit
2011-06-14 Apple's Ron Johnson To be J.C. Penney's New CEO
2011-05-25 Oil's Down and So are Stocks? That's Silly – Or Is It?
2009
2009-10-07 President Bill Clinton's 20/20 Hindsight on Lehman Brothers
__________________________________________________________________________
Image copyright by respective owner.
Copyright © 2009 Net Advisor™ All Rights Reserved.
Revised copyright 2016 NetAdvisor.org® All Rights Reserved.
NetAdvisor.org® is a non-profit organization providing public education and analysis primarily on the U.S. financial markets, personal finance and analysis with a transparent look into U.S. public policy. We also perform and report on financial investigations to help protect the public interest. Read More.
__________________________________________________________________________