Auto Industry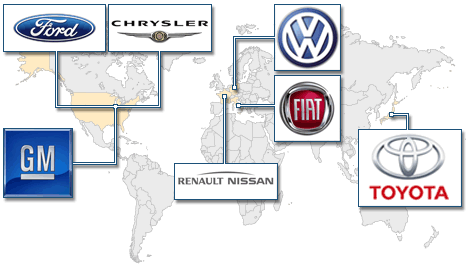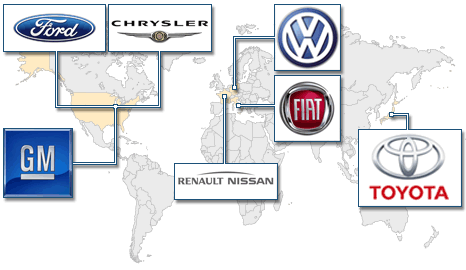 This topic focuses on issues relating to the auto industry. We have archived all the auto-related articles here.
2014
2014-01-02 Foreign-owned Fiat Takes 100% Control Over Chrysler
2013
2013-03-01 Detroit Facing Bankruptcy – (D) in Charge Last 51 Years
2012
2012-04-12 Treasury's Nightmare: The $17.2 Billion Bailout of GMAC
2012-04-11 GM Gets $275 Million Government Subsidy in Australia
2012-03-26 Did Chrysler Repay Its Debts? Another Lesson in Semantics
2011
2011-08-24 GM in Class Action Lawsuit Over Chevrolet Impala – Obama Backed Warranty
2011-04-05 Motors Liquidation Company Ceases Trading
2010
2010-11-19 GM Back on the Road
2010-07-27 GM All Charged Up on Volt and IPO
2010-06-28 Tesla Motors: Hot Green Car or Need $$$ For Green Car?
2010-04-27 Did GM Repay Its Debts? A Lesson in Semantics
2009
2009-09-15 Shhhhhh! (Not Everyone is Paying Back TARP)
2009-09-11 Government Motors (GM) Money Back Guarantee. No Questions Asked?
2009-09-03 Cash for Clunkers Part II: Too Big to Run?
2009-08-14 Motors Liquidation Company (MTLQQ) FAQ (about bankrupt "old GM" stock)
2009-08-05 Cash for Clunkers: Tax Dollars Help Foreign Car Sales
2009-07-14 General Motors Post History (NetAdvisor™ addressed GM-related questions from about June 2008 to July 2009.)
__________________________________________________________________________
Credits: Image/graphic: BBC
original content copyright © 2012-2014 NetAdvisor.org® All Rights Reserved.
NetAdvisor.org® is a non-profit organization providing public education and analysis primarily on the U.S. financial markets, personal finance and analysis with a transparent look into U.S. public policy. We also perform and report on financial investigations to help protect the public interest. Read More.
__________________________________________________________________________