China Threatens to Attack Japan's Bond Market Over Island Dispute

09.19.2012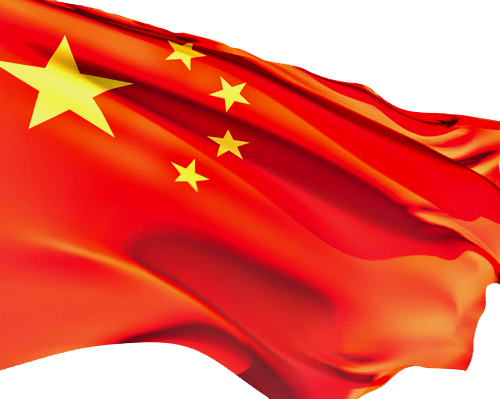 China Threatens to Attack Japan's Bond Market Over Island Dispute
original article written by Net Advisor™
BEIJING, China. Japan recently bought a chain of privately owned islands and three reefs from Japanese businessman Kunioki Kurihara. Japan to pay about (U.S.) $26 Million for the tiny island group. Kurihara apparently owns the islands and previously had been leasing use of the islands to the Japanese government (Source: BBC). The islands are "uninhabited rocks" (Source: France 24 Media).
China insists that the islands are there's, and began threatening Japan last week.
"If Japan insists on going its own way, it will bear all the serious consequences that follow."

— China's Foreign Ministry said on 9-10-2012 (Source: CBC.Canada press)
According to a report, Japan claimed the islands in 1895. The United States seized the islands after World War II then handed them back to Japan in 1972.
China also responded by sending military patrol ships to the islands. Japan has argued that the Chinese war ships are in Japan's territorial waters says the Russian News & Information Agency, RIA Novosti.
Riots in China Over Japan's Rock Island Purchase
Chinese protestors took to the streets outside Japan's Embassy in China with days of "violent" rioting  over Japan's purchase of these little islands (Source: CS Monitor). A Toyota dealership in China was set on fire by Chinese protestors (Source: France 24 Media).
Reuters Video:


U.S. Should Take Heed When Borrowing Money from Communists
China's Academy of International Trade, a branch of the commerce ministry said that China should use its economic power to force China's will over Japan. Like the United States, Japan is China's biggest creditor (Source: Telegraph. UK).
Military Build Up
China has been increasing its military as the U.S. has been downsizing theirs. Granted the U.S. still outspends any other country in the world regarding military, but then again, the U.S. is the only country in the world that acts as the global police officer in everyone else affairs. This year, China will increase its defense spending by 11.2% to $100 Billion (Source: BBC).
Keep in mind that $100 Billion spent in China is not the same as say $700 Billion spent in the United States. The average defense contractor wage in the USA is $5,333.33 a month before taxes or $64,000 a year (Source: Simply Hired).
In contrast, in China's most affluent city, the average wage is now 1,450 yuan ($230 a month) or $2,760 a year (Source: Bloomberg). We could not find data what a Chinese worker is paid specifically for making military products, but we are certain it is a fraction of what one gets paid in the USA. On a relative basis, China might actually be spending more money when comparing U.S. wage dollars to the Chinese yuan.
All of this seems quite hostile when considering the whole notion here rests over uninhabited tiny islands. Can one just ponder for a moment what would happen if there was some real strategic economic issues here? What would China do then?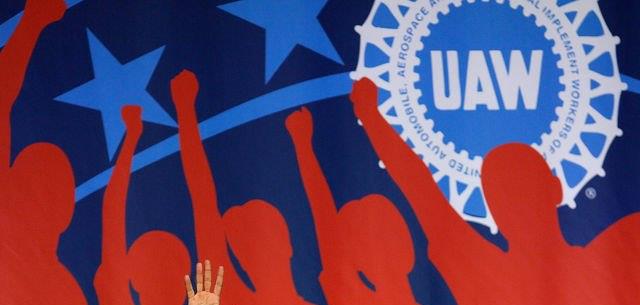 U.S. – China Trade War?
Just recently, President Obama filed a complaint against China with the World Trade Organization (WTO). The U.S. president took issue that China has allegedly been "illegally subsidizing exports of automobiles and automobile parts" (Source: Wall Street Journal). The amount in Chinese government subsidy to their auto industry is about $1 Billion (Source: Telegraph.UK).
This appears as a campaign strategy and a real bad one, and such was noted by Forbes. The Obama Administration spent over $80 Billion (TARP Chart) to bailout GM and Chrysler. Didn't hear China complain about that.
In the end, the Obama Administration gave control of Chrysler over to Fiat (our report). The Obama Administration is still subsiding GM such as with the Chevy Volt which reportedly costs $89,000 to produce one car, and GM sells the car for roughly $39,000 and change (2013 Volt MSRP, Source: Edmunds).
The Obama Administration also gave GM a huge $45 Billion tax break after the GM bankruptcy, where GM may not have to pay any taxes for many years in the future (our report).
"General Motors Co. will drive away from its U.S.-government-financed restructuring with a final gift in its trunk: a tax break that could be worth as much as $45 billion."

— Source: Wall Street Journal
So much for the president's argument of ending corporate welfare huh?
The U.S. should really look at its hypocritical actions against China, and note what does China do if they don't get their way. When your biggest lender to finance your own government deficits is a communist country, that just doesn't give the U.S. much leverage now or in the future if a real problem occurs.
__________________________________________________________________________
Credits: Images may be copyright of their respective entity where noted.
original content copyright © 2012 NetAdvisor.org® All Rights Reserved.
NetAdvisor.org® is a non-profit organization providing public education and analysis primarily on the U.S. financial markets, personal finance and analysis with a transparent look into U.S. public policy. We also perform and report on financial investigations to help protect the public interest. Read More.
__________________________________________________________________________
Related posts: