AIG's Alleged Plan to Exit Govt Ownership Is a Farce
09.14.2010 original publish date
02.13.2016 stock charts broken, no repair available (removed), minor technical update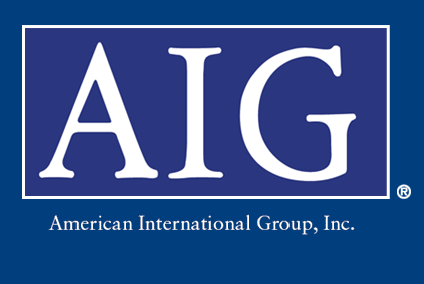 AIG's Alleged Plan to Exit Govt Ownership Is a Farce
original article written by Net Advisor™
A 09-14-2010 article published by Reuters discussed how AIG is allegedly formulation a plan to exit government ownership. This is prob about as misleading of an idea as GM claiming they paid back all their loans to the U.S. Treasury.
This is really nothing more than another media blitz trying to confuse people that headlines are not the story. What makes this headline and AIG idea misleading is that is suggests to the public that AIG will not longer be under government control or ownership. Nothing could be more further from the truth.
Currently the U.S. government owns 79.8% of AIG.
The move from so called "U.S. government ownership" of AIG that is apparently being considered is to take $49 Billion of government loans from AIG and conve4rnt that into stock. This is really a bad investment for tax payers because the move turns the tax payer from a senior creditor into an average shareholder.
In the event of any bankruptcy, shareholders are usually hung out to dry, thus get nothing from a bankruptcy company. Buy the creditors, and bond holders of the company are the ones who generally end up with control (ownership) of the bankrupt company. So why would anyone reduce their legal interest in a company? Did we tell you that the U.S. government is running AIG?
So let's pretend that the U.S. government frees AIG from government control by allowing AIG to convert government loans into AIG common stock. What would the result of that action? The U.S. government would go from a 79.8% ownership in AIG to over 90% ownership in AIG.
"This move would increase the government's ownership stake in the insurance company to above 90 percent, from 79.8 percent currently, the Journal said, citing people familiar with the matter."

— Source: Reuters
This would amount to a U.S. government INCREASING control and ownership not decreasing as the news headline suggests.
This so called plan also does not address how AIG is going to be able to repay the $182.3 billion the U.S. government loaned to what once was the world's largest insurance company before 2008.
AIG was bailed out by the U.S. government two years ago from near-collapse with a $182.3 billion taxpayer-funded rescue package.

— Source: Reuters
What we do know is that these tax payers loans either from the U.S. Treasury or the Fed are becoming "sweet heart" deals for AIG and not for the tax payer. In 2009, the FED allowed AIG to not have to repay $25 Billion in loans and instead took equity (stock) in two AIG owned subsidiaries.
AIG claimed in 2009,
"AIG continues to make good on its commitment to pay the American people back," said Bob Benmosche, AIG chief executive officer." (Source: ALICO) (Note: ALICO was owed by AIG owned, until AIG sold off ALICO division to MetLife Insurance in 2010).
Again taking debt and forgiving its repayment and taking stock instead is not paying back a loan. It's kind of like saying you have a loan on your hose from the bank. And say that you know that you could never repay that loan. So you make a deal with the bank to forgive the loan so you no longer have to pay, and instead you give the bank interest into your car or some other asset you own.
Did you repay the loan?
Answer: No.
Yet, that is the message AIG is trying to make the media and tax payers thing they are doing, when in fact is it merely a juggling act, and arguably tax payers are not getting the best deal here .
__________________________________________________________________________
image copyright AIG®
Copyright © 2010 Net Advisor™ All Rights Reserved.
Revised copyright 2016 NetAdvisor.org® All Rights Reserved.
NetAdvisor.org® is a non-profit organization providing public education and analysis primarily on the U.S. financial markets, personal finance and analysis with a transparent look into U.S. public policy. We also perform and report on financial investigations to help protect the public interest. Read More.
__________________________________________________________________________
Related posts: