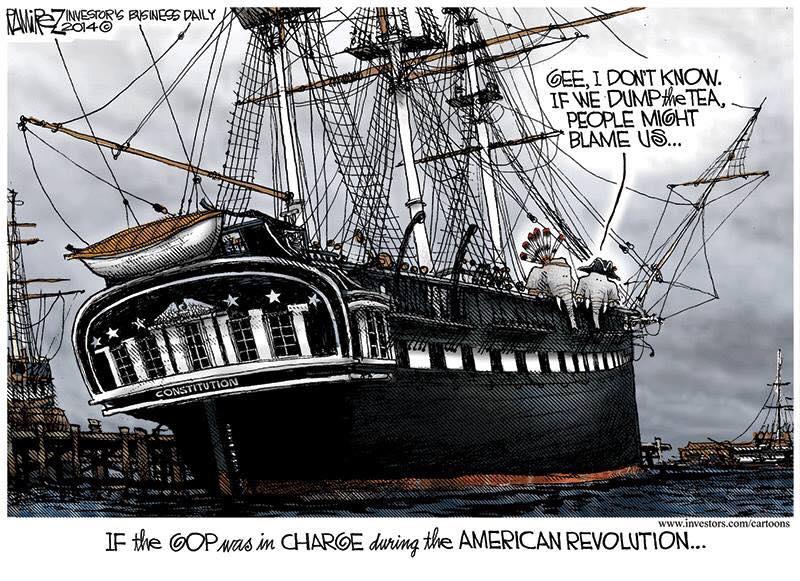 Dems Block DHS Funding Bill, Republicans Cry 'Uncle'

original article written by Net Advisor™
WASHINGTON DC. The U.S. House of Representatives passed a bi-partisan bill to fund the Department of Homeland Security (DHS) in January 2015. The bill was passed with a vote 236-191. This DHS bill then moved to the U.S. Senate where Senate Democrats have blocked the bill.
Democrats are technically in the minority power since the 2014 Mid-term elections. Senate Dems began to filibuster the DHS funding bill stalling the bill in the Senate.
The Other Amnesty You Probably Didn't Hear About
It isn't that Dems don't want DHS funded, it is that there is a provision in the Bill that de-funds President Obama's immigration action.
For starters, Obama's immigration action effectively grants de facto amnesty to some 5 million+ illegal aliens in the USA. This is on top of the 5.46 million aliens granted effective stay since 2009.
Freebees For Illegals – Including Your Tax Money
The Obama Administration is also seeking to grant work permits for illegal aliens which may require social security or tax payer ID numbers.
The Obama Administration has already granted without Congressional authority, low-cost or free healthcare,* welfare, tax credits,** including tax refunds on tax money they never paid, and to allow the possibility of illegal aliens to vote in elections.
Arguably, the real purpose of these actions are to gain future political voters for their party by enticing them with billions of dollars of freebees from working citizen taxpayers [Report, Point 9].
* Sample reports on taxpayer subsidized healthcare for illegal aliens
** Sample reports on taxpayer subsidized tax credits (refunds) for illegal aliens 
Even Mexico's U.S. consulate(s) in the USA is conspiring to aid the Obama Administration's illegal immigration action by supplying birth certificates so illegals can get work permits, driver's licenses and to help them from being deported in contrast to federal and Constitutional law.
Dems Lose Senate Power or Did Republicans Just Give Up?
Democrats lost the House in 2010 after Obamacare was passed that same January.
Democrats lost the Senate in Nov. 2014 arguably on economic issues, continued healthcare cost issues, massive federal debt, terrorism issues, and Obama's threats of bypassing Congress to grant amnesty to millions of illegals.
Senate Dems chastised Senator Ted Cruz (R-Texas) in 2013 when he stood up and led a 21-hour quasi-filibuster speech in the Senate trying to block the funding for Obamacare.
The Republican-controlled House failed to adhere to voters in 2010 and 2014 elections and passed funding for Obamacare anyway.
Why?
Because some powerful establishment Republicans don't want to be blamed for anything. Voters put Republicans back in office after two years disaster of Dems' unilateral control of the House, Senate and the Executive (President) branch. Voters sent a message to Congress to stop Obama's self-driven legislative lawlessness. Voters did not say to negotiate, or appease, or give up if the liberal media call Republicans names.
Republicans Win Voters, But Fail to Win Media Appeal
Republicans did a terrible job in defending the FACT that in 2013 the so called "government shutdown" was orchestrated by the Senate Democrats led by then Majority Whip Harry Reid (D-Nevada).
President Obama and like-minded Social-Progressive Dems, including Reid threatened to shutdown the U.S. government if Obama didn't get full funding of Obamacare. Reid continued to obstruct any and all efforts to penalize even government employees from receiving pay for their work if House Republicans didn't give in to Obama's demands. Reid has been Obama's pocket veto for six years [Report].
Like in 2010, Dems, fearing the Tea Party attacked the Tea Party in 2013. Nancy Pelosi (D-California) and President Obama amounted the Tea Party as 'hostage takers' (Obama video) and called Republicans in general as "legislative arsonists." Reid called the Tea Party "anarchists." Vice President Joe Biden and former Vice President Al Gore both likened the Tea Party as "terrorists." Of course none of these characterizations are true or else voters would have sided with Dems on these issues and voted out the Tea Party and Republicans in Congress.
Despite the Dem rhetoric, Reid lost his Majority Whip Senate Seat to Mitch McConnell (R-Kentucky) as a result of the 2014 Mid-term elections anyway.
DHS Funding: The 4th Vote. Here's How
Senate Majority Leader Mitch McConnell pushed for a forth vote in the last three weeks to pass DHS funding bill in the Senate. The Senate needs 60 votes to pass this or any legislation where Republicans currently control 54 Senate seats.
House Speaker John Boehner (R-Ohio) said that Senate Dems have blocked the fourth vote to fund DHS.
Yesterday, Senate Democrats blocked our bill to #FundDHS for the *4th* time. @TheHill #headlines pic.twitter.com/9mFfuz7UnG

— Speaker John Boehner (@SpeakerBoehner) February 24, 2015
McConnell could evoke the Cloture rule (update) which would then only require 51 Senate votes to end a filibuster. Then, Republicans in the House could use the same strategy Dems used to pass Obamacare. This is not how government should be ran, but like the President said, "elections have consequences."
Senator McConnell previously said he was going to govern differently than the Democrats governed in the Senate. McConnell also has said he doesn't want to be perceived as responsible for even a (partial) government shutdown.
Senator Ron Johnson put it this way:
"Let's face it, the mainstream media is not exactly on Republicans' side, so they always blame us," he said during an interview with MSNBC's "Morning Joe."

— said Sen. Ron Johnson (R-Wisconsin). Source: The Hill.com
Democrats have historically been behind blocking any Republican legislative effort when Dems were in control of the Senate. In fact, Dems have changed the Senate rules of the filibuster three times (1917, 1975, 2013) making it easier to get their legislation passed with a simple majority vote.
Now that Republicans have technical control of the U.S. Senate raises question whether McConnell will give Dems a taste of their own medicine.
Alternatively, Democrat Senators could propose amendments to the House passed DHS funding bill. Thus far Senate Dems are pushing a 'do it our way' (fund Obama's illegal amnesty) or implement a partial shutdown of DHS.
McConnell & Boehner Crying Uncle?
Senate Majority Whip McConnell now seems to be giving in to the Democrat Senate minority. We think this was probably smoke and mirrors that McConnell and Speaker Boehner are really for Obama's amnesty as they are being pressured by big business interests to get cheap foreign labor.
While establishment Republicans surrender to Dems after being in the majority for less than two months, Obama has threatened to use his veto power to block any legislation that does not fit his own personal narrative. In January 2015, USA Today reported that Obama now holds the most veto threats before a new Congress since 1985.
Senator Ted Cruz said that nine Senate Democrats who opposed Obama's immigration action before the 2014 Mid-term elections have now reversed their position, supporting illegal amnesty.
President Obama said he will 'fight any attempt' to reverse his illegal immigration action (amnesty). On Feb 26, 2015, Obama began defying a Federal Court Order and issuing 'certain (illegal alien) Visa holders to obtain work permits.'
____________________________________________________________________________
If you have enjoyed our reports, consider donating any amount to help fray the costs of operations. Please read more in the upper right column. Share this report on Facebook and Twitter. Thank you!
Original images by may be copyright by their respective owner as noted and where known.
Original article content, Copyright © 2015 NetAdvisor.org® All Rights Reserved.
NetAdvisor.org® is a non-profit organization providing public education and analysis primarily on the U.S. financial markets, personal finance and analysis with a transparent look into U.S. public policy. We also perform and report on financial investigations to help protect the public interest. Read More.
___________________________________________________________________________