Some 250 Hillary Clinton Scandals & Controversies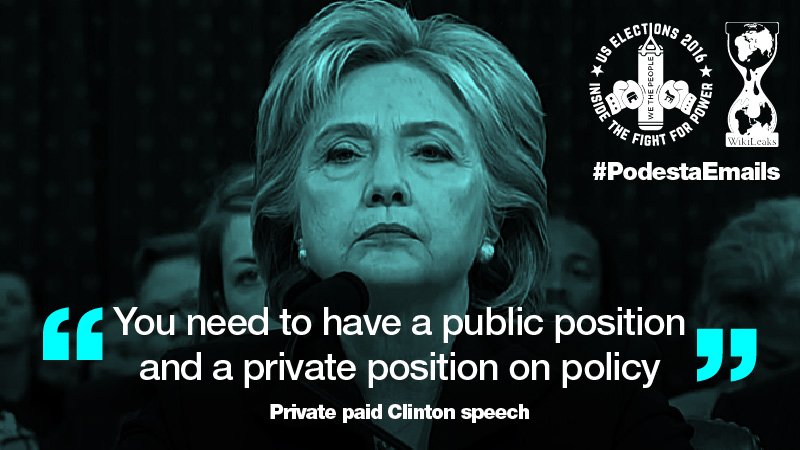 Some 250 Hillary Clinton Scandals & Controversies
original article written by Net Advisor™
CHAPPAQUA, New York. As of today's post date, we have collected 1,898 files covering 419 subjects on the more 'modern' scandals and controversies related to Hillary Clinton (HC). This is just a fraction of the Wikileaks files that are and have been released.
We did not include all of Bill and Hillary Scandals in the distant past. But if you are familiar with them they will teach one a lot about their personalities, tactics, motives, and patterns of behavior. A few of those reports are linked at the bottom of this page.
We will make one note that in the past, when scandal and controversy arose under the Clintons, important documents were suddenly mysteriously shredded.
"A courier employed by the Rose Law Firm acknowledged Friday that he shredded documents belonging to late White House counsel Vincent Foster in January, a few weeks before the firm received a broadly worded subpoena for documents from Whitewater special counsel Robert B. Fiske Jr."

— Source: Los Angeles Times, March 5, 1994
Today we see the same pattern. Scandal + Controversy + FBI and other Investigations + Destruction of Documents = Clintons. Today those documents in question are no longer shredded but rather, electronically deleted then subject to "BleachBit."
We also included Wikileaks, numerous major media and other major sources in this report. We have covered some of these issues in detail in previous reports. We generally did not fully include policy issues since they may not all be scandalous, but rather a particular political policy view or opinion. Reviewing impact of government policy can be found in our other reports. For those interested, we included two economic policy reviews under point [30] near the bottom of this page.
The scandals and controversies are in alphabetical order under these 30 topics. Each link covers a story related to the topic in question.
[1] America (I'm Out of Touch, Cares Less About America)

[2] Anger (Temperament)
Clinton has said she has the right temperament to be president. However, a history of behavior from insiders seem to tell a different story.
[3] Benghazi
[4] Delusional
[5] College $$$ Speeches
Clinton has talked about the high costs of college tuition, at the same time she has taken in small fortunes from Universities
[6] Criminal Acts (Actual or Alleged)
[7] DNC (Democratic National Committee)
[8] DOJ (Dept. of Justice)
[9] Ethics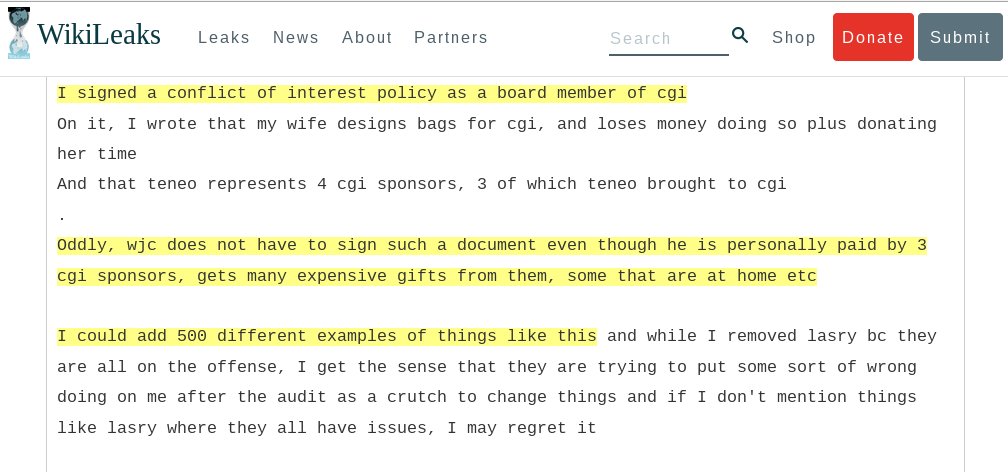 [10] Donors
Hillary Clinton has publicly said she will be tough on Wall Street and Big Corporations. Privately, however she told them she has supported them for the last 8 years.
[11] Enemies List
Clinton reportedly kept an 'Enemies' or 'Hit' List of Obama Supporters.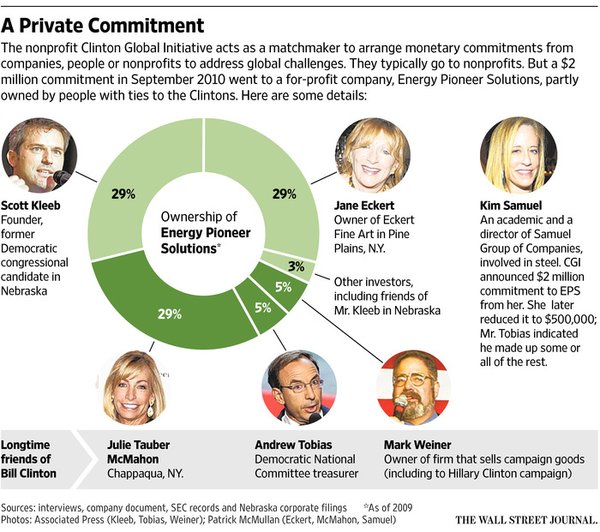 [12] Finances – (Clinton: We were 'dead broke')
The Clintons were dead broke just about the same time they were going to be rich?
[13] Foundation (Clinton Foundation) Controversy
We have found massive controversy in the Clinton Foundation. We briefly examined finances and other public records. We are just touching on just some random points of question here.
[14] Haiti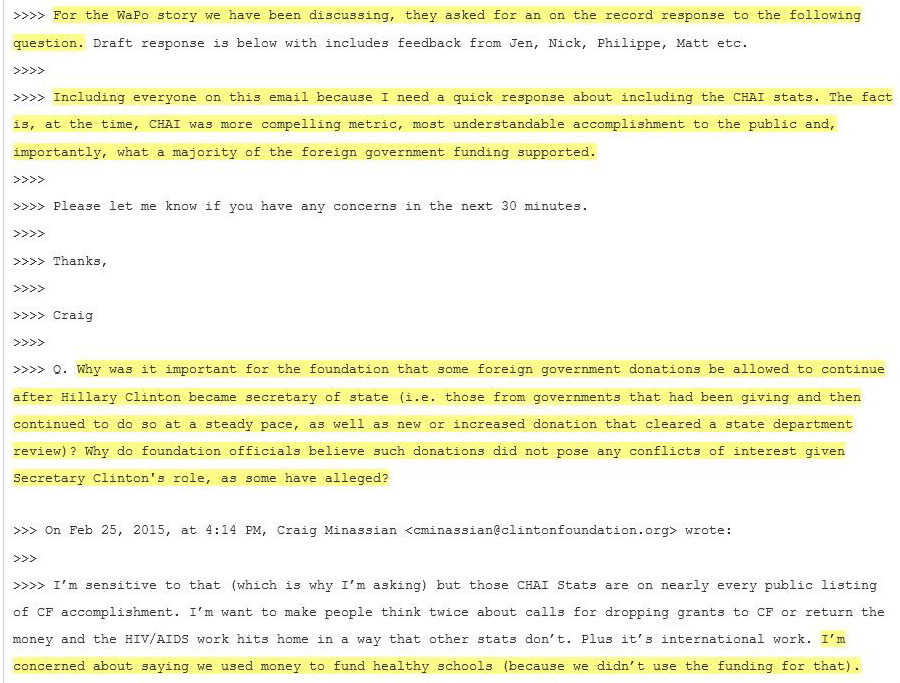 [15] Health (Clinton's Health)
Hillary Clinton's health has been not only raised but witnessed by the world on video. We would argue there is much more to this story that we are being told. Here are some highlights.
https://twitter.com/keksec__org/status/759143112350560256
I swear the bobble head people are gonna sue…pic.twitter.com/cJRGksT35l

— Spyke & Iris⚡️ (@Spyke_and_Iris) August 21, 2016
[16] Immigration & Jobs
Hillary Clinton is pro-open borders (anyone can come to the USA, no questions asked – and get on welfare?). She is also pro-illegal immigration (no need for immigration laws?), pro-amnesty (wants to legalize everyone in the U.S. (to become (D) voters so (R) will never have a chance again at willing an election – video -).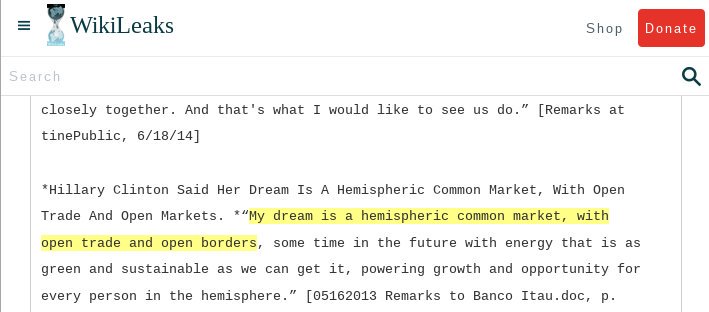 The Clinton Foundation has taken in a lot of money, yet planned layoffs?
[17] Lies & Deceptions
This is just a sample list.
@HillaryClinton These are your "17 US inteligence agencies". How's the Coast Guard investigation going? Or DEA? Or Energy? Do tell. pic.twitter.com/tIiqCgxA29

— WikiLeaks (@wikileaks) October 21, 2016
[18] Media Collusion & Controversy
It seems Hillary Clinton has a love-hate relationship with the media. She hates the media, prefers to avoid them, while the media loves her, and many are colluding with her political campaign.
[19] Missing or Unaccounted For Money
[20] Obama and Hillary
Obama and Clinton go back to 2008 with the antagonistic fight with each other. Obama supports Clinton now because he realizes that his poor policy decisions will be reversed under Trump. Thus Obama now supports Clinton to continue his destructive U.S. legacy if that make sense?
Hillary Clinton has taken more money from lobbyist than any other candidate Democrat or Republican.-#obama #MAGA #DC pic.twitter.com/JGOIxV1VnQ

— Bruce Porter, Jr. (@NetworksManager) August 21, 2016
[21] Pay-to-Play
Like a classic Chicago Crime Syndicate, you have to pony up money if you want special political favors from the Clintons.
[22] Racial Controversy
Clinton and or her campaign has made disparaging remarks toward Afro-Americans, Hispanics, Jews, women, and called former (D) KKK Senator her "mentor." You won't hear the media spend much time on this.
[23] Social Media Controversy
Major websites, corporations push support exclusive for Clinton.
[24] SCOTUS (Supreme Court of the United States)
If there was one reason to be concerned for the 2016 election, it is the decision that the next President is likely to nominate ONE SCOTUS justice to which can tilt the U.S. Constitution back together or begin stripping and overturning amendments starting with personal home defense gun rights.
In this respect, we argue in 2016, one is either for Liberty or for Tyranny.
[25] Sold Out America to the Russians
Clinton has been a bit obsessed that her and other emails were allegedly hacked by Russia. It should be noted that Russia didn't write the content in the 1,000's of emails, and Clinton has not denied any of it.
Clinton apparently would rather not have the People know the truth. Even more disconcerting is to have learned that the Secretary of State permitted the sale of 20% of U.S. uranium to Russia (which can be used for nuclear weapons) in exchange for money to the Clinton Foundation. Other person close to Clinton also profited.
[26] Supporter Controversy
[27] Terrorism Controversy
How can a President be though on terrorism when one is receiving money from their state sponsors and may have loose associations to terror sympathizers?

[28] U.S. State Dept.
[29] Voter Fraud Claims
[30] Bonus: Economic and Tax Policy Reviews
The following two reports are not current scandals, but may be controversial and each have distinct policy approaches. We have analyzed and posted their statements and economic impact.
_______________________________________________________________________
Clinton Reports, Controversy & Documentary:
Credits: Top page graphic and other graphics Wikileaks, Wall Street Journal. Clinton Foundation graphic uncreditied. Please advise for credit. Videos: As credited by their posters.
original content copyright © 2016 NetAdvisor.org® All Rights Reserved.
NetAdvisor.org® is a non-profit organization providing public education and analysis primarily on the U.S. financial markets, personal finance and analysis with a transparent look into U.S. public policy. We also perform and report on financial investigations to help protect the public interest. Read More.
______________________________________________________________________
Related posts: