YES, Iraq DID Have WMD's – Proof

YES, Iraq DID Have WMD's – Proof
by NetAdvisor.org® Staff
WASHINGTON DC. Despite many in the media and public's misinformed or denial of the facts, the following is part of our 67 reports we have obtained to date regarding Iraq's WMD's. Sources include medical reports, declassified reports from the U.S. government, CIA post-Iraq War admissions, report by the Organization for the Prohibition of Chemical Weapons, The New York Times investigation and data obtained by Wikileaks.
Mustard Agent Found in Iraq (Aug. 19, 2004) (Wikileaks, PDF).
CIA Disclosure Report on Iraq's WMDs (March 2005) (84PPS, PDF).
Medical Records: U.S. Troops Were Attacked with Iraq WMDs (Declassified Report/ Redacted) (Mar. 12, 2007) (U.S. Gov, 22PPS PDF).
Chemical Weapons Found in Iraq (July 30, 2007) (Wikileaks, PDF).
Iran Objections UK / USA Response Over Discover and Destruction of Iraq's WMDs (Nov. 29, 2010) (OPCW = Organization for the Prohibition of Chemical Weapons, 13PPS PDF).
Satellite Photos Support Testimony That Iraqi WMD Went to Syria (June 6, 2010) (PDF).
U.S. Gov Still Retains Some Iraq WMDs as Classified. Partial Release Under FOIA (Redacted). (Jan. 16, 2014) (Dept. of the Army, US Gov., 45PPS, PDF).
U.S. Intelligence Documents on Chemical Weapons Found in Iraq (Sept. 30, 2014).
US troops found 4,990 WMDs in Iraq; Recovered another 750 WMDs in 2006 (NY Times Notes PDF).
The Secret Casualties of Iraq's Abandoned Chemical Weapons (Oct 14, 2014) (NY Times, PDF).
CIA bought, destroyed undeclared Iraqi chemical weapons demanded by UN (Feb. 16, 2016) (NY Times, PDF).
ISIS Terror Gp Seized Control FMR Chem Weapons (WMD) Plants in #Iraq. U.S. sealed area 20+ yrs ago. CW prob unstable. pic.twitter.com/zbeoiUPvhF

— Deplorable Advisor™ (@NetAdvisor) June 20, 2014
Additional U.S. Gov Archived Photos Iraq's WMDs.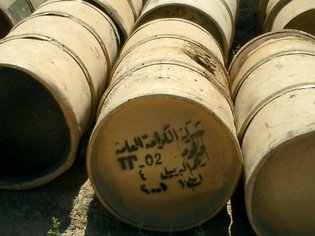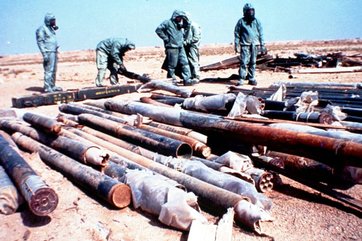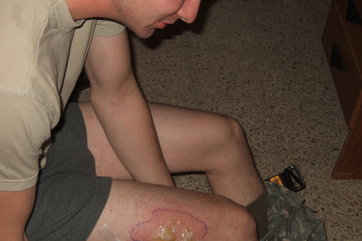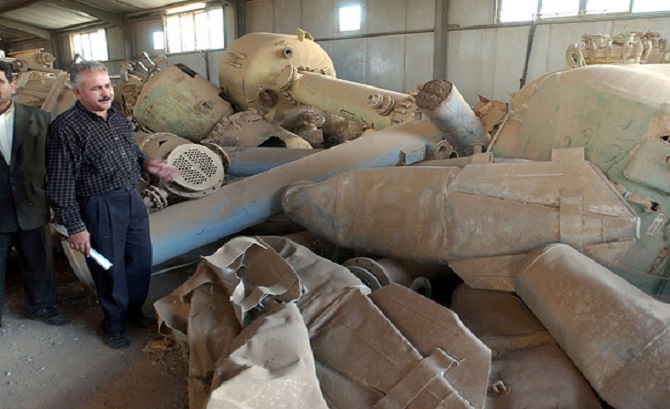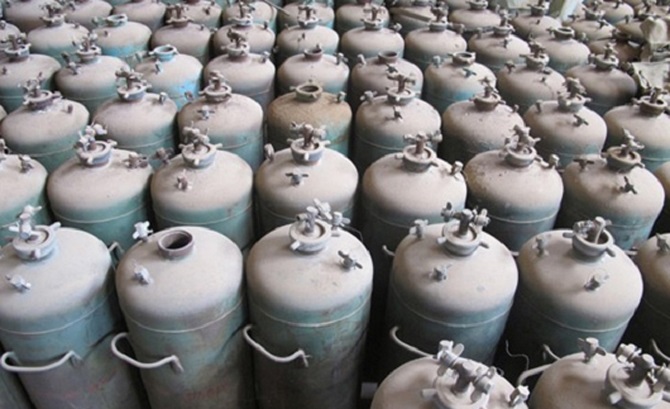 This report is not an argument for or against the Iraq wars. It is intended to be a clarification of the facts that WMD's DID EXIST in Iraq and were found during and post U.S.-War with Iraq.
_____________________________________________________________________
Photos: U.S. Gov., declassified. Original content copyright © 2016 NetAdvisor.org® All Rights Reserved.
NetAdvisor.org® is a non-profit organization providing public education and analysis primarily on the U.S. financial markets, personal finance and analysis with a transparent look into U.S. public policy. We also perform and report on financial investigations to help protect the public interest. Read More.
_____________________________________________________________________
Related posts: