Fact Check: Do '33,000 Americans Die Each Year from Gun Violence?'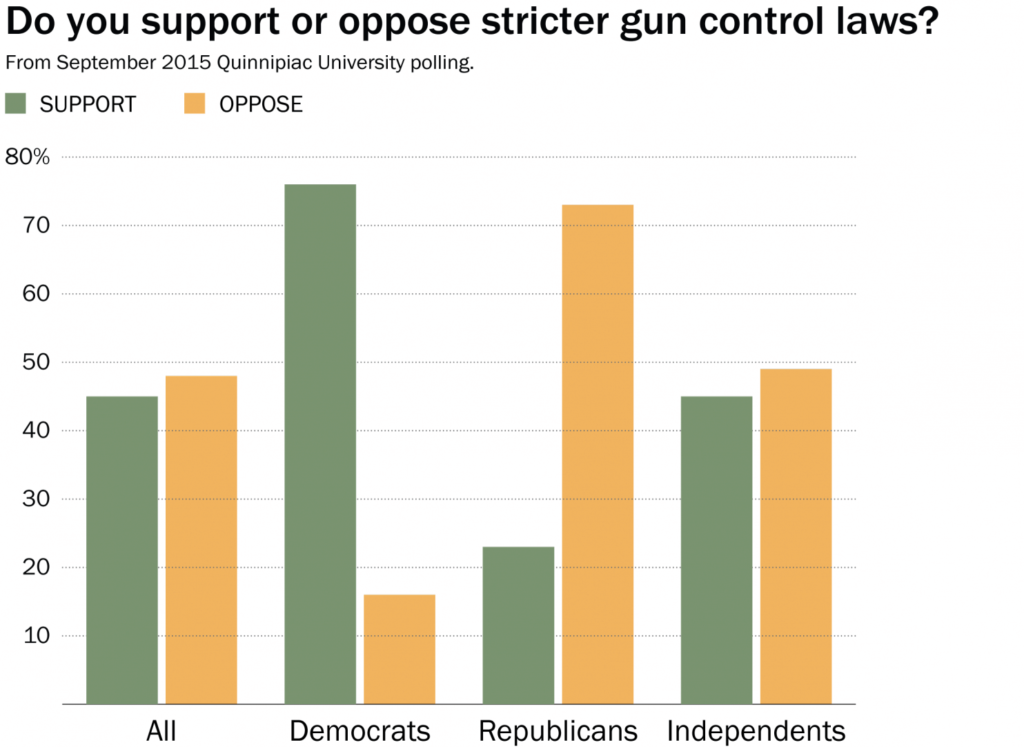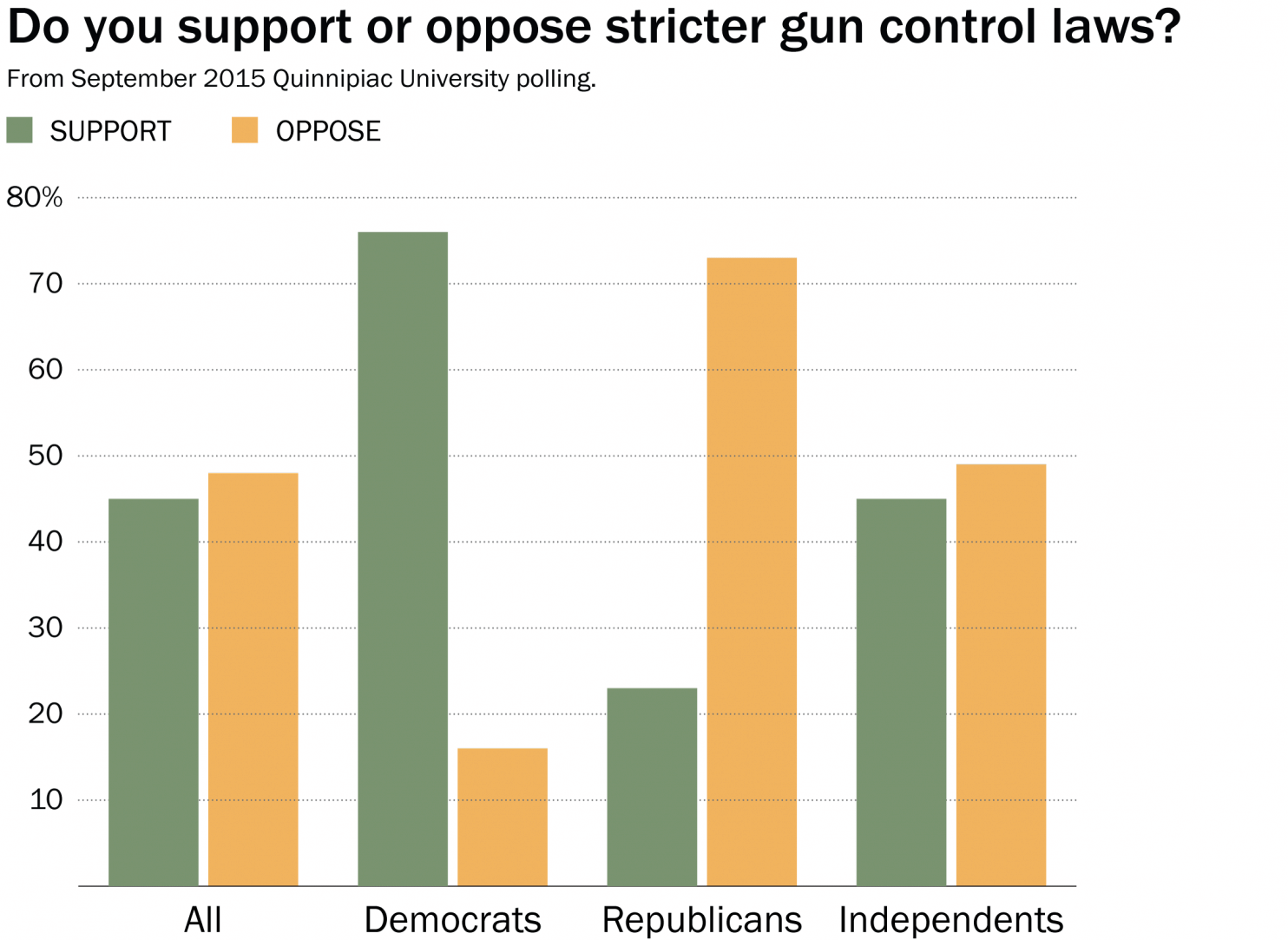 Fact Check: Do '33,000 Americans Die Each Year from Gun Violence?'
original article written by Net Advisor™
WASHINGTON, DC. There seems to be one primary political group that is for stricter gun control (graphic above). This group has been pushing the same narrative on America for over 50 years.
Today, these Gun Control advocates now claim that '33,000 Americans Die Each Year from Gun Violence?' Example:
It's time to demand more than thoughts and prayers from our elected officials. https://t.co/LGl3QkhGAI #DisarmHate pic.twitter.com/ehqCXheGqP

— Hillary Clinton (@HillaryClinton) June 21, 2016
The above graphic does not cite any source for their claim.
Anyone who went to college or perhaps even high school, should know that if you are going to make a data claim one must provide a citation so it can be authenticated and independently verified. With no data to support their claim, such would be deemed an opinion, not an established fact.
What we did here is attempt to reverse engineer the "Gun Violence" claim and see if we could figure out how they may have calculated their data. Our analysis came statistically close, and our data is fully cited.
Here our findings:
[1] The Real Data
The National Center for Injury Prevention and Control, managed by the Centers for Disease Control (CDC), reported actual "gun violence" that resulted in homicide was 10,945 people.
The CDC also reported that 21,334 people were killed by their own self-inflection by use of a firearm.
These two stats are about the number how Gun Control advocates have attempted to come up with their "33,000" number (21,334 + 10,945 = 32,279).
Arguably, those who unfortunately are committed to suicide will do so by any means, and banning or restricting firearms will not prevent suicide or gun violence. Identifying those who may have risk factors including depression, emotionally withdrawn, high stress or other related issues can get free help here.
[2] What Defines a Violent Crime?
The FBI defines violent crime in four categories.
Murder and non-negligent manslaughter.
Rape.
Robbery.
Aggravated assault.
Suicide, although tragic, is not classified as a violent crime. Thus we can subtract the 21,334 suicides from the "gun violence" data claim.
[3] One Is Less Likely To Be Killed By a Firearm During a Violent Crime.
The CDC reported that Non-Firearm Deaths outnumbered firearm deaths.
2014: Homicide (Murder) by Firearm: 10,945.
2014: Violent Deaths Caused by Other Than a Firearm: 26,354.
We can conclude by more than a two-to-one ratio, more people were killed in violent crimes by use of something other than a firearm.
[4] Are Motor Vehicles More Dangerous Than Firearms?
When comparing the CDC data between firearm deaths and motor vehicle deaths, motor vehicles are far more dangerous than firearms:
We can conclude that motor vehicles are almost three times more dangerous than a firearm based on comparison of the actual number of deaths.
[5] Other Comparable Data.
We also found that one was more likely to be killed by falling or separately, poisoning than by a firearm.
2014: Homicide (Murder) by Firearm: 10,945.
2014: Death by Falling (Down): 33,018.
2014: Death by Poisoning: 51,966.
We can conclude based on the CDC's own data, that there are roughly three to five times more deaths caused by falling (down), and separately by poisoning, than those killed by a firearm.
We should also note that in 2014, there were 375 people were killed by gunshot in just Chicago (spreadsheet link).
[6] Deadly Medicine?
The Los Angeles Times reported that since 1999, they have been 165,000 people who have been killed by taking pain killers. This works out to be 9,705 people dying each year, or 26.6 people dying every day from trying to avoid pain?
The Times said that these drugs are spreading "probably through Mexican drug cartels."
[7] Conclusion.
The claim (in the above Clinton graphic) is not cited. Thus there is no data to back up their 'gun violence' claim.
Our findings show that the argument: "More Than 33,000 Americans Die Each Year from Gun Violence" would have to include 21,334 suicide by firearm, plus actual gun violent deaths.
According to the FBI, suicide is not a violent crime (thus not 'gun violence') by definition.
The CDC data shows the actual number of 'gun violent deaths' is 10,945.
The Clinton graphic also does not account for other means that caused far greater deaths other than firearms, such as by falling (33,018), motor-vehicles (35,647), or by poisoning (51,966).
Thus we can safely conclude that the empirical data shows that the claim: "More Than 33,000 Americans Die Each Year from Gun Violence" is hereby FALSE.
_______________________________________________________________________
Preventable Deaths:
Credits: Poll Graphic: 2015-09 support or against stricter gun control. Graphic Credit: Quinnipiac University. Clinton Graphic Source: Twitter.
If you liked this article, please "like us" on Facebook, share on Twitter or through your favorite social network.
original content copyright © 2016 NetAdvisor.org® All Rights Reserved.
NetAdvisor.org® is a non-profit organization providing public education and analysis primarily on the U.S. financial markets, personal finance and analysis with a transparent look into U.S. public policy. We also perform and report on financial investigations to help protect the public interest. Read More.
_______________________________________________________________________
Related posts: