Federal Judge: DHS (Repeatedly) Broke the Law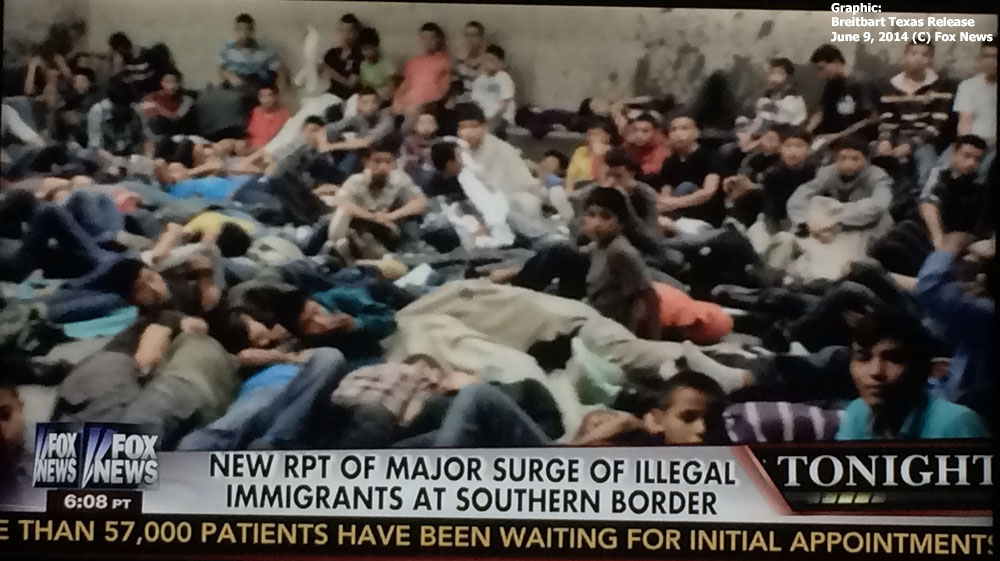 Federal Judge: DHS (Repeatedly) Broke the Law
original article written by Net Advisor™
TEXAS. On December 13, 2013 U.S. Federal Judge Andrew S. Hansen ruled in a criminal child trafficking and conspiracy case in re: United States v. Mirtha Veronica Nava-Martinez (PDF).
Admitted child trafficker Ms. Mirtha Veronica Nava-Martinez who is a resident alien in the United States was paid $8,500 ($6,000 in advance) by Ms. Salmeron Santos who is living illegally in the U.S. state of Virginia. The money was to bring Santos' 10-year old girl from El Salvador to the USA – illegally.
Martinez was caught by U.S. border security agents which is under jurisdiction of the U.S. Department of Homeland Security or "DHS." Martinez eventually plead guilty for violating 8 USC §1324(a)(1)(A)(ii) – (human trafficking), a felony. This was Martinez' second felony conviction for human trafficking in three years. Martinez also had one prior felony conviction for food stamp fraud.
Instead of DHS arresting Ms. Santos for "instigating the conspiracy to violate our border laws," DHS decided to aid and abet Martinez and Santos by delivering the child to Santos, "completing the mission of the criminal conspiracy," the Court said.
The Court pointed out that, "a private citizen would, and should be prosecuted for this conduct."
Court Chastised DHS for Repeatedly Breaking the Law They Are Sworn to Uphold.
The Court said that this was the fourth case with substantially the same factual situation it had in many weeks where minor (illegal alien) children were attempted to be delivered to their illegal alien parent(s) in the USA. DHS broke federal law by completing the illegal smuggling/ trafficking mission. The Court strongly chastised DHS for failing to enforce the law and for participating in a criminal conspiracy.
"The DHS has simply chosen not to enforce the United States border security laws…These actions are both dangerous and unconscionable."

"… these illegal activities help fund the illegal drug cartels which are a real danger for both citizens of this country and Mexico."

"This Court has seen instances where aliens being smuggled were assaulted, raped, kidnapped/ and or killed."

"…(there is) no excuse for Government to continue the criminal activity of the trafficking conspiracy."

— Hon. Andrew S. Hansen, United States District Judge said in his Order
The Court commented (paraphrased) that human smugglers are known to occasionally smuggle methamphetamine, heroin, or other illegal and dangerous drugs at the same time they are trafficking people. The Court then cited [United States v. Wake, 948 F.2d 1422, 1433 (5th Cir. 1991)] that both Congress and the U.S. Fifth Circuit Court of Appeals have concluded that drug dealers trafficking children are, "a grave danger even when no drugs are being distributed."
Border Insecurity. Federal Court Warns DHS

The Court also pointed out that there has been an 81 percent increase in unaccompanied minors (UAC's) in the two years prior to this case and that DHS's border security policies are failing. The Court warned DHS that they could be held partially responsible if these said (illegal) policies continue.
"The number of UAC apprehensions in Texas increased 81 percent from FY2010 to FY2012…"

"…An 81% increase in two years should tell the DHS that their policy is failing. If they persist in this policy, more children are going to be harmed, and the DHS will be partly responsible because it encourages this kind of Russian roulette."

— Hon. Andrew S. Hansen, United States District Judge said in his Order
The Court further argued that DHS's policy was no different than seizing illegal drugs or weapons from smugglers and delivering them to criminals.
The Court was also concerned about DHS making considerable expenditures of agent's time, salary, airfare, ground travel, food, lodging all at taxpayer's expense to help facilitate human trafficking crimes. The Court said it would be cheaper to reunite the child with the parent by "apprehending the parent who has committed not one but two crimes."
The Court disclaimed that it takes no position on the topic of immigration reform or that anyone reading the case should not draw a conclusion to such. Essentially, the judge is enforcing the law that DHS under the Obama Administration has repeatedly refused to enforce.
Obama's Free-For-All…for Illegal Aliens
The U.S. borders are being flooded by illegal immigrant minors coming to the USA, arguably on Obama's 2-year effective amnesty program for minors (photo, page top). The minor children get free food, free healthcare, free dental, free housing, and their own free immigration lawyer all paid by U.S. taxpayers.
Those who get to stay will also get a free education, free money for college in some states, and free welfare benefits under President Obama's policies all at further U.S. taxpayer's expense.
All minors who become pregnant, their children born in the USA will have automatic U.S. citizenship (per U.S. Constitutional Law), and entitled to all eligible welfare programs.
A 2010 study found that illegal immigration is costing U.S. taxpayers $113 Billion per year.
_____________________________________________________________________________________
If you have enjoyed our reports, consider donating any amount to help fray the costs of operations. Please read more in the upper right column. Thank you!
Related Reports:
Original article content, Copyright © 2014 NetAdvisor.org® All Rights Reserved.
NetAdvisor.org® is a non-profit organization providing public education and analysis primarily on the U.S. financial markets, personal finance and analysis with a transparent look into U.S. public policy. We also perform and report on financial investigations to help protect the public interest. Read More.
___________________________________________________________________________
Related posts: