Pro-Gun Control Leaders Have Highest Murder Rates in Their Cities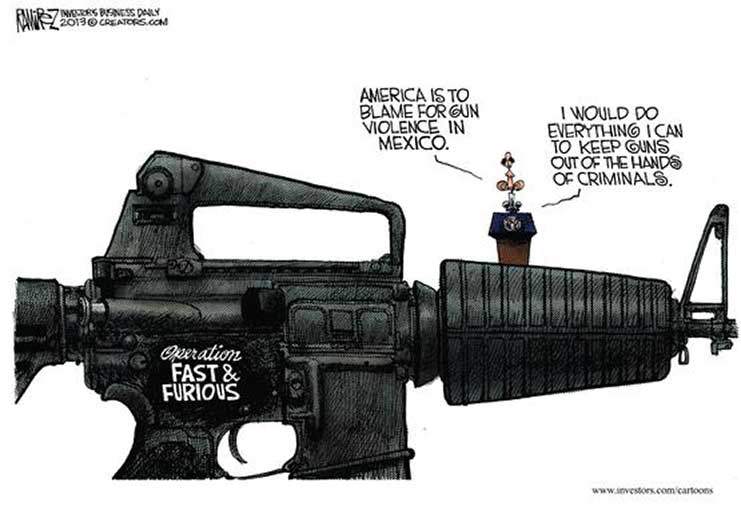 Pro-Gun Control Leaders Have Highest Murder Rates in Their Cities
original article written by Net Advisor™
CHICAGO. Recent crime data seems to suggest that crime involving firearms is down in 2013. Yet we still have people out there who think we just need to ban firearms [Report, Point 22] and we will end crime altogether?
In places where total gun control exists has shown the opposite. Countries such as Mexico and the United Kingdom have total gun bans which did nothing but soar crime and the murder rate.
Some 70,000 people have been killed in Mexico since a total gun and knife ban [Report, Point 11]. In the UK, gun-related crime went up 65% since the country's gun ban [Report, Point 4].
In the United States, Chicago has one of the toughest gun control laws in America, and also has the highest murder rate in America (Report). In fact, during 2012, more people were killed in Chicago than U.S. troops killed in Afghanistan. Even the liberal-leaning National Pubic Radio (NPR) said on January 8, 2013: "Chicago's Gun Ban Fails To Prevent Murders."
We found that cities that have the highest murder rates are also big gun-control proponents.
Pro-Gun Control Leaders Have Highest Murder Rates in Their Cities
The top U.S. cities in 2013 that have the highest murder rates also happen to be pro-gun control leaders.
1. Chicago – 415 Murders. Mayor Rahm Emanuel (D).

2. New York – 333 Murders. Mayor Michael Bloomberg who seems to be politically 'tri-polar' as he has registered under 3 different political parties. Bloomberg's last registration was listed as "Independent", but based on his gun-control and political polices are more accurately aligned with far left (D). The new Mayor in 2014 is Bill de Blasio (D).

3. Detroit – 332 Murders. Mayor Dave Bing (D). The new Mayor in 2014 is Mike Duggan (D).

4. Los Angeles – 255 Murders. Mayor Antonio Villaraigosa (D). The new Mayor in 2014 is Eric Garcetti (D).

5. Philadelphia – 246 Murders. Mayor Michael Nutter (D).

6. Baltimore – 234 Murders. Mayor Stephanie Rawlings-Blake (D).
The above murder rate data source: Time, published Jan. 2, 2014 (HTML PDF).
The Time article said that murder rate is at "record lows again." This would be good but the numbers are still staggering, and doesn't change the fact which cities and political views maintained the highest murder rates.
In 2013, over 1,000 U.S. Army Special Forces cautioned about gun control policies. Our research also found that of all violent crime in the USA, those who were actually shot with a firearm was just three percent (PDF, page 7-8 highlight added).
It seems that at least these U.S. cities that Time mentioned have not learned that you can take away, limit or regulate law-biding citizens' rights, but criminals don't seem to have an interest in complying with this gun control ideology.
What's also interesting is that people in these cities keep electing the same type of government over and over and you wonder if they are expecting a different result?
____________________________________________________________________________
Further reading:
original article content, Copyright © 2014 NetAdvisor.org® All Rights Reserved.
NetAdvisor.org® is a non-profit organization providing public education and analysis primarily on the U.S. financial markets, personal finance and analysis with a transparent look into U.S. public policy. We also perform and report on financial investigations to help protect the public interest. Read More.
___________________________________________________________________________
Related posts: