Obama's Biggest Supporters Are Wall Street (Democrat) Billionaires

original publish date: Mar. 6, 2014
update: Sept. 15, 2014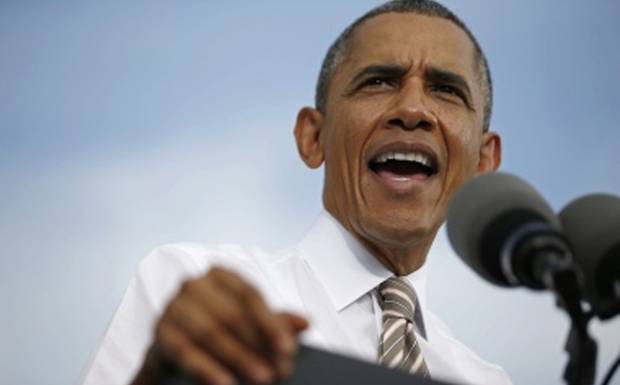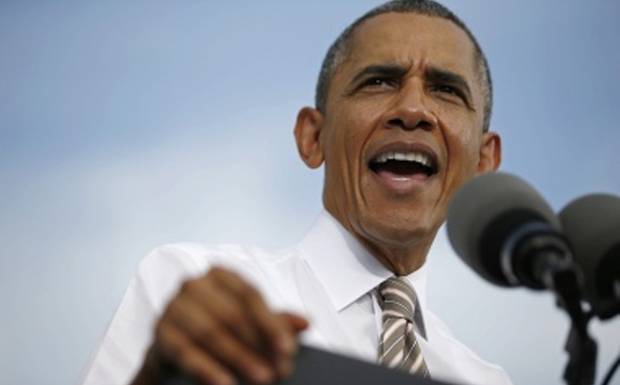 Obama's Biggest Supporters Are Wall Street (Democrat) Billionaires
original article written by Net Advisor™
WASHINGTON DC. As we predicted, President Barack Obama has made "income inequality" a theme this year. What some do not seem to grasp, is many of America's wealthiest people and who supported Obama's 2012 campaign are not only Democrats, they also made their money from Wall Street.
Obama's Biggest Supporters: Wall Street (Democrat) Billionaires (short-list):
Some left groups like to blame Wall Street firm, Goldman Sachs for one thing or another. What they may not know is Goldman Sachs' former CEO, Multi-Millionaire Jon Corzine, Michael Anders (donated $50,000) Michelle Car (donated $100,000) to the Obama campaign(s).
Other "Wall Street" money that contributed to Obama's campaign(s) include, but are not limited to (sample of randomly selected larger donors):
As for "Big Oil," British Petroleum (BP) and some employees contributed to both parties, however the largest amount of cash went to the Obama campaign. The Obama campaign denied receiving oil money, but Obama took BP oil money as far back when he was Senator of Illinois. BP also spent $15.9 Million on lobbying efforts just in 2009 according to Politico.
At least one "Wall Street" corporation Level 3 Communications, reportedly received $13.8 Million of Obama (taxpayer) stimulus money after company officials raised at least $650,000 for the Obama 2012 campaign.
Some on the political left have this apparent obsession about William Koch and Republican political contributions. In the 2012 election cycle, Mr. William Koch actually contributed "only" $3 Million to the Romney (R) campaign. There were four others who were bigger Republican contributors including Sheldon Adelson who reportedly donated directly and or via PACs some $34.2 Million to the Romney campaign according to The Blaze.
In fact, in terms of dollars, large contributions accounted for more than double verses small contributions to the Obama and Romney 2012 campaigns. One person stood out from Texas. Naomi D. Aberly classified herself as a "Homemaker" and managed to contribute at least $500,000 to the Obama 2012 campaign. After a closer look at this "homemaker," we found that Ms. Aberly is reportedly a former Director at North Texas Public Broadcasting, Inc. and is the Director of the Lebowitz-Aberly Family Foundation. This doesn't exactly sound like someone baking cookies and changing diapers.
This is not to say any of these people are 'bad' for achieving great success, nor does this imply that there was any wrong doing. This is what campaigns of all parties do – raise lots of money. Barack Obama out raised Mitt Romney by $269,542 Million+ and out spent Romney by $250,265 Million+ in 2012 election cycle according to OpenSecrets.org.
Article: How Did The Democrats Become The Party Of The Rich? (Forbes)
Putting politics aside, all of these people worked very hard and they profited from that hard work via a capitalist – not a socialist system. While political progressives seek to blame Wall Street, or "Big Oil" for "greed" and economic problems that ever occurred, let's just be reminded that Wall Street 'millionaires' and 'billionaires' are huge Democrat contributors too.
So if we can just end the argument now that Progressive Democrats are 'for the poor and middle-class' when they spend most of their time hob-nobbling, and seeking money from the the jet-set. We don't see too many poor people working in Obama's White House do we? Again, there is nothing wrong with this, it's how campaigns go. Let's just call it like it is.
____________________________________________________________________________
Related Article: Obama's Green Energy Grave Yard
Obama photo source not cited. Please advise for credit.
Original article content, Copyright © 2014 NetAdvisor.org® All Rights Reserved.
NetAdvisor.org® is a non-profit organization providing public education and analysis primarily on the U.S. financial markets, personal finance and analysis with a transparent look into U.S. public policy. We also perform and report on financial investigations to help protect the public interest. Read More.
___________________________________________________________________________
Related posts: