Foreign-owned Fiat Takes 100% Control Over Chrysler

Foreign-owned Fiat Takes 100% Control Over Chrysler

original article written by Net Advisor™
AUBURN HILLS, MICHIGAN. Get ready to say goodbye to the #3 American owned car company, Chrysler Group LLC will now be 100% owned by a foreign auto-manufacturer, Fiat S.p.A. Fiat will retain and use the Chrysler name and brand.
[1] Fiat Already in the Driver's Seat
Fiat already controlled 58.5% of Chrysler after the Obama Administration forced Chrysler into bankruptcy in 2009, then divvied up the U.S. auto maker as the Administration saw fit [Full report].
At the time, Chrysler stockholders were wiped out; the majority of bondholders (unsecured creditors) were effectively wiped out.
"The good fortune of New GM and New Chrysler-Fiat, however, has come at the expense of many others. Former GM shareholders and Chrysler bondholders were wiped out. Hundreds of car dealers were tossed aside. Other vehicle makers grumble that two major competitors got their balance sheets wiped clean and a mountain of debts forgiven."

— Source: Detroit Free Press (Link moved or deleted) (PDF Archive)
The Obama Administration handed Fiat an initial 20% of the company if they would just run it. The United Auto Workers Union (UAW) who owned about 0% (or under 1 percent) of Chrysler was handed 67.7% of the #3 U.S. auto company. Some would argue this was arguably a sweetheart political payback at taxpayer's expense.
Imagine owning close to nothing of something, then suddenly owning over 67% of the third largest auto company in America? This was no lottery; this was an Obama Administration political UAW thank you.
With majority control of the Chrysler, the UAW could make any changes to the company as it deemed fit, without those pesky shareholder lawyers, or independent financial analysts getting in the way.
[2] The 40 MPG Dodge Dart?
Next, Fiat jumped through hoops for the Obama Administration and produced an American built car (the new Dodge Dart). The Dart was supposed to get 40 MPG in order for Fiat to get an extra 5% ownership of Chrysler from the Obama Administration. Apparently, the Obama Administration wanted an American built fuel-efficient car.
Fiat built one prototype based on the Alfa Romeo Giulietta, and the evidence to prove that the car really got 40 MPG was arguably more theory than reality [Point 3].
The U.S. Department of Energy (DOE) suggests that the Dart could get up to 39 MPG – HIGHWAY (27 MPG City) (32 MPG combined) but only on the 1.4L, 4 cylinder, 6-speed turbo using premium gas (and of course optimum road conditions). There were 7 Darts to choose from in 2013 and the average of the seven vehicles calculates to combined 28 MPG. That's about 30% less fuel-efficiency than the 40 MPG Obama target.
According to both Edmond's and Cars.com, the 2013 Dodge Dart gets 25 MPG city and 36 MPG highway. For the typical consumer or U.S. taxpayer, it doesn't look like Fiat produced a 40 MPG vehicle as part of the condition to get a free 5% additional stake in Chrysler from the Obama Administration [Points 3 & 4].
The Dodge Dart is not an electric nor an hybrid, but a 100% gas-powered vehicle. So much for all that we need to cut down on using fossil fuel argument? The Dart was conveniently produced in Obama's home state in Belvidere, Illinois.
In my view, the Giulietta is a far better looking car than the U.S. Dodge Dart. Fiat will release the Giulietta in 2014 that includes a diesel option that reportedly gets 60 MPG but at a cost of est. £21,700 (USD$29,622). We don't know if this vehicle will be available in the USA, it is built by Fiat primary in Italy.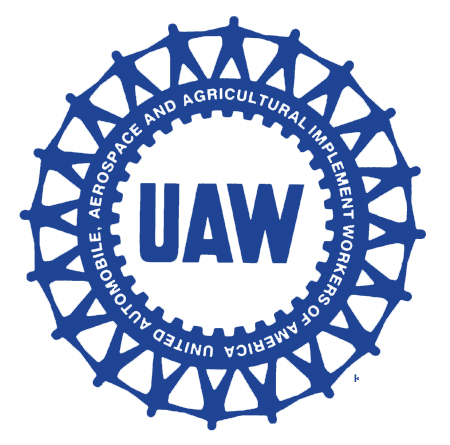 [3] Change in Ownership
Chrysler went through another shuffle of the deck – a change in ownership after the U.S. and Canadian governments sold their stake to Fiat, and the UAW's ownership got cut from 67.7% to 41.5% [Points 5 & graphic].
[4] Change in Ownership Again
Today, the UAW is selling their remaining 41.5% Chrysler stake (41.46% to be exact) from their VERBA Trust Fund for $4.35 Billion. It looks like the sale is based on the current value of Chrysler. Normally, when you have a profitable business especially on Wall Street, a sale of that business is usually done at market value plus a future premium paid in advance. I'm just not seeing a premium paid to the UAW here. Chrysler LLC reportedly made $65.78 Billion in gross revenue ($1.668 Billion net) and is holding $40.97 Billion in assets based on 2012 data [Chrysler, LLC 2012 Form 10-K (668pps) PDF].
The UAW VERBA Trust will get $3.65 Billion now plus $700 million over 4 years. According to Reuters, deal values Chrysler at about $10.5 Billion [Official Fiat Buyout Terms]. We would have to go over Chrysler's liabilities and deduct those from the assets to better determine actual value of the company.
[5] Chrysler: Trading Like a Monopoly Piece?
Now that Fiat will control 100% of Chrysler, it is expected that Chrysler will be a new IPO in early 2014. Chrysler will get 100% of whatever stock it decides to sell to the market. For those inquiring, if owned any previous "old Chrysler" stock it is worthless at the finalization of the bankruptcy.
If or when Fiat decides to spin-off Chrysler in an IPO, they will be selling part of their 100% stake, but in all likelihood will still keep majority control of the company. It's interesting that Fiat seems to make people believe that they are just one of Chrysler's brands as depicted on Chrysler's website. The fact is, Chrysler was already majority owner of Chrysler LLC by its parent company, Italy's Fiat S.p.A.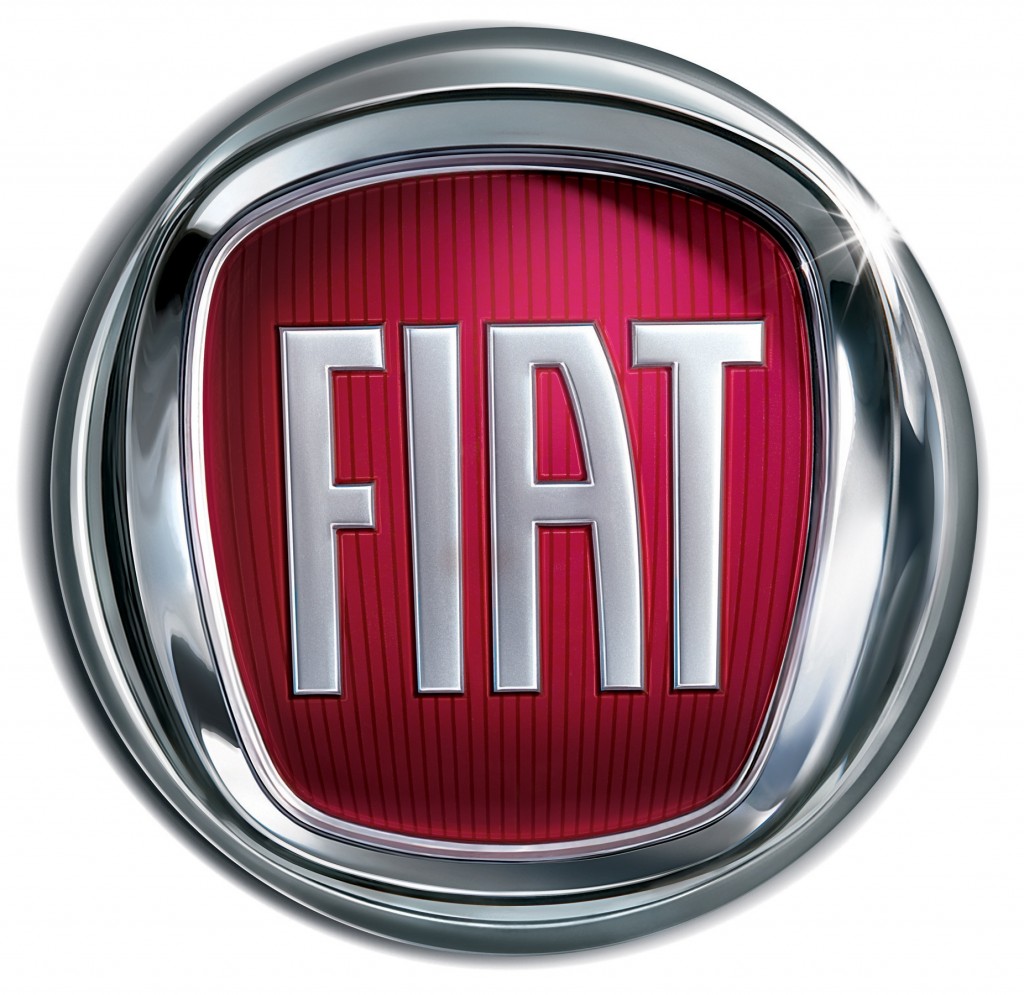 [6] U.S. Taxpayers Lost Money on Chrysler
Both CBS 60 Minutes and CNN made reports how Chrysler repaid their bailout loans back to the U.S. Treasury. We disputed their claims using the Congressional Oversight Panel Report on TARP [Point 1 & chart]. We also disputed CBS 60 Minutes report that said Chrysler was "debt free" by using Chrysler's own financial data [Point 8 & graphic]. Even using CNN's math taxpayers lost money on Chrysler bailout. U.S. taxpayers also lost at least $10.5 Billion on General Motors using official government math (related report).
[See our archived reports on the auto industry, government involvement, including bailouts here.]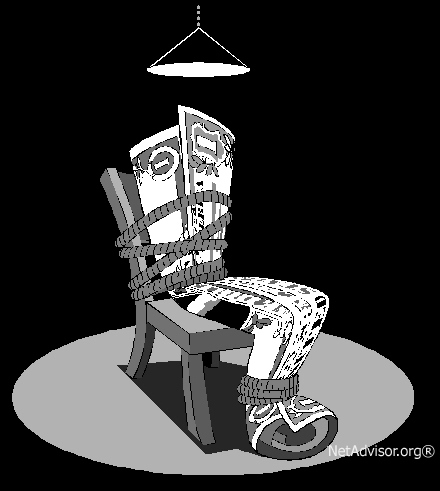 [7] How Net Advisor™ Might Have Advised the Obama Administration on the Auto Bailouts?
If anyone was asking an expert in this area, I would have done the whole deal differently. But given the way this was (mis)managed, I would have advised the Obama Administration that there is no need for taxpayers to lose money on Chrysler (or GM).
GM
That the U.S. Treasury could have held on to its new GM stock and waited to sell it at a profit. Maybe sell some call options at or above taxpayer's ownership price of GM stock. The result would generate income (profit) for the U.S. Treasury while it was waiting for its GM stock investment to make a decent profit for taxpayers, since we financed this deal. It's not like the $10.5 Billion (Obama's – official math – GM loss) isn't going to dent the already dented Treasury. So why not hold the stock until the taxpayers make our money back at least? The Obama Administration opted for the billions in losses.
Chrysler
With respect to Chrysler, same thing. If one is going to spend unlimited money to bail out companies, that generally means one believes that the company can turn around? So why sell it at a loss? Holding the investment will make no material difference on your financial situation, so the government could hold the investment.  Politically speaking, it would score big points to say, 'yes, we bailed these companies out, and no one liked it, but we made a good profit on everyone of the bailouts – or at least the high profile ones. It is apparent that the Obama Administration was not interested in making a profit on GM or Chrysler, let alone breaking even with taxpayer's money.
[8] How Net Advisor™ Might Have Advised UAW on Chrysler?
The UAW got lucky it had a socialistic-style government that effectively gave them 67%+ ownership of Chrysler in the first place. Again, if one believes a company will become profitable in the reasonable near future, why sell the stock? If you own the majority of stock, why not take it public yourself and pocket the money for the union? I'm sure there would be all kinds of fees involved for union management, and who wouldn't want that?
Fiat said it intends to bring Chrysler public again, and selling some stock at the IPO might fetch a higher price because you have all of Wall Street investors bidding for it, verses one buyer now (Fiat). Keeping some of the Chrysler stock could be an appreciative asset many years after the IPO. The only reason not to do this is if one thinks the stock will become a failure again.
Did I miss something?
____________________________________________________________________________
Chrysler, UAW, Fiat logos are trademarks owned by their respective companies. "Money-hostage" logo netadvisor.org.
original article content, Copyright © 2014 NetAdvisor.org® All Rights Reserved.
NetAdvisor.org® is a non-profit organization providing public education and analysis primarily on the U.S. financial markets, personal finance and analysis with a transparent look into U.S. public policy. We also perform and report on financial investigations to help protect the public interest. Read More.
___________________________________________________________________________
Related posts: