Is HHS Misleading Americans About the True Costs of Health Insurance?

update: March 26, 2014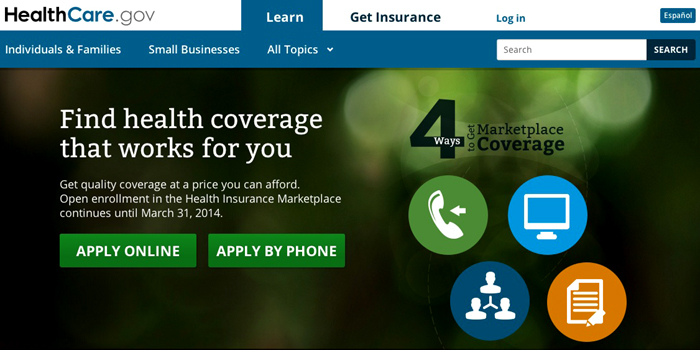 Is HHS Misleading Americans About the True Costs of Health Insurance?
original article written by Net Advisor™
WASHINGTON DC. We've probably have heard stories, mostly by some politicians and the U.S. Health and Human Services Department (HHS) touting "low cost" government health insurance.
If you were to buy a pre-owned car that is out of warranty, are the costs of that car only the monthly payments? Of course not; there is the cost of car insurance, the cost of gas, and the cost of maintaining that car right? All of these costs especially maintenance, could even exceed the monthly payments.
Thus to say a health insurance policy only costs x-dollars a month is misleading because it does not factor annual deductible, or out-of-pocket costs which is how much you will have to pay before your actual insurance starts paying.
In reviewing the advertising (promoting gov healthcare) on the HHS's website, I decided to investigate into these claims of "low cost" health insurance.
I had worked in the insurance industry in general since the mid-1990's and have become more permanently inactive from the sales side. Insurance was a side business when I helped people with their overall financial picture, including investments and retirement.
ObamaCare Success Stories?
To me buying something does not qualify as a "success story." It just means I bought something; yet, this perception has not stopped HHS from touting a few "success stories" of those who miraculously made it through the government's website and apparently signed up for health insurance. The only problem is, the actual costs of these plans are NOT disclosed in ANY of the "success stories" we randomly checked including these page 1 stories for example.
ObamaCare Costs Analysis of HHS's "Success Story" – Diane
Here is "Diane's enrollment story" on the HHS website. Diane, "in her early 30's" reportedly has a pre-existing condition who signed up in Michigan on a Bronze Plan with a monthly premium of $175.
HHS does not tell us what kind of pre-existing condition Diane has. She could be pregnant, or have terminal cancer for example. Both are considered pre-existing conditions if one did not have a health insurance policy in effect prior to those known conditions. What we don't know is the level of medical care Diane may need, and this is very important.
I downloaded a PDF copy of the 2014 Michigan insurance plans here. Recall Diane has a Bronze Plan according to the HHS website. If Diane plans on seeing a regular doctor, specialist, requiring periodic surgery, or have on-going or a life-time medical issue depending on what the issue is, she could be paying $4,400 to $6,350 a year in deductibles before her insurance starts paying. This amount is on top of her $2,100 a year in health insurance premiums ($175 per month x 12 = $2,100).
If Diane had a family Bronze Plan, she and her family could be looking at $8,800 to $12,700 a year deductible. If a member of her family has a Bronze PPO plan and needs to see a doctor that was not in her government approved network, here deducible jumps to $17,600 to $25,400 per year. If Diane or her family needed to see a doctor who is not in her network and had a HMO plan, she would have to pay for 100% of the medical costs "except in an emergency."
I am not sure what part of any this is "affordable," do you?
ObamaCare Costs Analysis of HHS's "Success Story" – Mick
Mick is reportedly a college student in Florida. He is reportedly paying $47 per month for a Silver HealthCare Plan plus he added Dental insurance to his policy. Mick apparently qualified for $170 in tax credits which is why is rate is $47.00. We are assuming this rate (or premium) is per month. Without the tax credits Mick's health insurance cost would be $217 per month ($170 tax credit + $47 actual payment = $217).
HHS.gov did not get very specific as to what kind of plan Mick has.  Mick could have one of eight different Silver Plans available through the Florida exchanges.
I am guesstimating based on what information HHS provided about Mick and comparing that that to the Florida Silver plans, his annual maximum out-of-pocket costs for a young 20-something student could be $3,400 to $3,950 on his upgraded silver plan. Mick's out-of-pocket costs could be lower if he was extremely poor which is unlikely because he may be receiving tax credits.
"A tax credit reduces the amount of tax for which you are liable. Unlike a deduction, which reduces the amount of income subject to tax, a tax credit directly reduces your tax liability."

— Source: 1040.com
If Mick is receiving taxpayer subsidies, that just means other working people are paying for not only their health insurance, but also for Mick's health insurance and everyone else who are on subsidies.
Risks of Cheap Insurance.
Mick's healthcare costs can become extremely expensive if he actually needs healthcare. Mick will probably have to pay for most of his healthcare out-of-pocket until he meets this annual deductible for medical (believe his range is $250-$1,700) and prescription drugs (believe his range is $300-$800).
Mick is also looking forward to paying 40% of his healthcare costs AFTER paying his annual deductible. The only exception is if he needs x-rays or advanced imaging (such as MRI or CT Scan) then he will just pay 40% of those costs.  According to costhelper.com a single MRI can cost $1,000 to $5,000. As a former insurance agent, in most cases the cost is probably on the lower range.
Thus, if Mick needs serious medical care, he could be shelling out a ton of cash.
So for HHS to say that Mick's healthcare costs will only be $47, assumes he will never ever seek medical attention. It also assumes his rate will never go up.
Health Insurance Premiums Can Change Every Year
What people need to understand is that the first year premiums are just that. Prices are good for the first year.  Many people make the unknowingly, but incorrect assumption that what rate quote they get is going to be what their healthcare costs will be in the future too. Rates will go up at various points over time (as often as once a year) with an occasional big bump.
In Mick's case, he was probably not told that his rates are likely to skyrocket sometime next year.
"Consumers in Florida who need individual coverage can expect to see an estimated 30% – 40% increase in health insurance premiums for 2014."

— Source: Florida Office of Insurance Regulation
What the government and private plans will try and get people to do is to downgrade their insurance plan toward a more catastrophic plan. This reduces the monthly premium, but it can substantial increase the annual deductible and or out-of-pocket costs. So when you actually use the insurance, it could get quite costly.
____________________________________________________________________________
Graphic Credits: HHS, Society of Actuaries where noted.
original article content, Copyright © 2013 NetAdvisor.org® All Rights Reserved.
NetAdvisor.org® is a non-profit organization providing public education and analysis primarily on the U.S. financial markets, personal finance and analysis with a transparent look into U.S. public policy. We also perform and report on financial investigations to help protect the public interest. Read More.
___________________________________________________________________________
Related posts: