Guns and Ammunition Flying off the Shelves

04.12.2013
Guns and Ammunition Flying off the Shelves
original article written by Net Advisor™
United States. We began writing a series regarding gun control legislation as it became an apparent "government" priority. President Obama said in February 2013, that jobs and the economy was his "top priority" [Report: Point 6 with Video].
Never mind that U.S. debt is approaching $17 Trillion, and based on the President Obama's own forecasts, he sees deficits for at least the next 10 years (Source: Obama FY2014 Budget page 183 PDF).
With government spending out of control, the FED propping up the stock market with $85 Billion per month, and more people on welfare than ever before, the majority of Americans believe that the country is headed the wrong direction.
Millions of Americans are concerned that government continues to attack the Second Amendment, and will try to ban, limit, or highly regulate guns and ammunition sales. As a result, the hottest selling items in America are guns and ammo.
[1] More Gun Control = More Guns
What gun control proponents don't seem to understand, is the more they push for gun control, the more people buy guns and ammo. I would argue that if they just didn't make a big stink about it, guns and ammo would not be hitting record sales.
[2] Top 10 States with Highest Firearm Background Check Requests (Jan-Mar 2013)
The FBI's latest data now shows which states are requesting the most background checks to purchase a firearm. The FBI data (here PDF) shows ALL states, and ALL U.S. territories submitted FBI background check requests BEFORE purchasing a firearm.
Table A: U.S. State and the (number of FBI background check requests)

1. Kentucky (729,023)
2. Texas (540,290)
3. Illinois (415,035)
4. Pennsylvania (363,653)
5. California (358,959)
6. Florida (304,022)
7. Ohio (239,789)
8. Tennessee (201,702)
9. North Carolina (201,348)
10. Washington (200,216)

— Source: FBI.gov (Period Covers January 1, 2013 to March 31, 2013 PDF)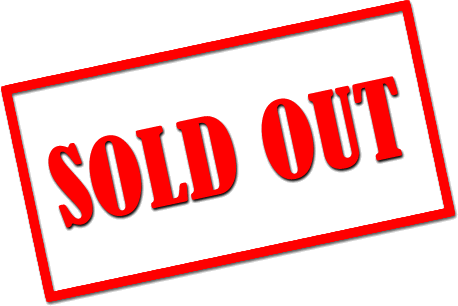 [3] Ammo in Short Supply
As the gun control legislation is pushed, it's no wonder that ammunition across the USA and many firearms are harder to find. Reports are that people are stockpiling ammunition fearing some sweeping ban or other restrictions. One U.S. manufacturer reported last December that they sold 3 1/2 years worth of ammunition magazines in just 3 days.
"Brownells Inc., which claims to be the world's largest supplier of firearms accessories and gunsmithing tools, said it has sold 3 1/2 years worth of ammunition magazines in three days."

— Source: Los Angeles Times, 12-24-2012
The result of gun control legislation has reportedly impacted Border Patrol and some local law enforcement who face ammo shortages too. Bloggers are even helping people how to "Survive the ammo shortage" (Article 1 PDF, Article 2 PDF).
When doing research for our series on U.S. Gun Policies, laws, and history, I spoke to a number of licensed firearms dealers throughout two major counties, and interviewed individuals at popular gun shows. Ammunition is definitely harder to find, especially .223, .556,  (both used in AR's) and .9mm (most popular for hand guns).
Local dealers in California are reporting up to 12-18 month wait before they may get enough AR's back in-stock to meet demand. One very old family-owned dealer said they have taken fully paid deposits for firearms they don't have, nor expect to have anytime soon. Customers are apparently willing to wait as long as it takes to get a firearm. The dealer indicated they hope the weapons don't show up on a state or federal government ban list like AR-15's were from 1994-2004.
Many other rifles and popular pistols are also harder to find. On-line dealers have more stock, but when it comes to buying firearms or ammo, many on-line dealers we reviewed had low stock or were out of stock, especially in firearms.
[4] No Problems Found at Major Gun Shows
There has been a lot of political talk for the last four years about guns shows. So we went and visited several popular national gun shows to see what was going on.
Hundred's of people camped outside the gun show in trailers and along the entrance route as if they were waiting for a Post-Thanksgiving Black Friday special. Only in this case, there were no 'door buster' deals for early entry. The only reason to get there early was to make sure people got what they wanted.
Everyone seemed very friendly, polite, good manners, and appeared pretty normal. As someone who did research in social and behavioral psychology and as former child, teen and adult counselor, I didn't see any major red flags from casual observation, either in behavior, or when talking to or listening to others in public conversation. Many people might think that these shows are just for guys. There were a fair number of women shopping, and working for vendors at the shows too.
The talk was that most everyone seems to be operating out of fear that government would try and seize their Second Amendment rights, so they are stocking up, in case they run out of ammo to even go to the range.
The majority of people we contacted were target shooters, using indoor licensed ranges and they shoot at paper targets. We found a few who said they were current or ex-military and a couple individuals who said they were in law enforcement buying for their personal use.
[5] Ammo Prices Going Up Faster Than the Most Stocks
At the gun shows, individuals said they had to wait 1 to 3 hours to buy bulk ammo (buying in quantity for a – slight – discount). We saw ammunition prices up 70% to over 100% since September 2012 at these gun shows. In a separate report by CNS News cited a dealer who said they are "America's Largest Gun Shop," indicated prices doubled since December 2012.
We found that one of the largest "discount ammo" dealers at two different gun shows placed a limitation on how much ammo one can buy. The limit was 1,000 rounds per ammo type. This may sound like a lot of ammo to some, except that this amount of ammo could be used up within 10 visits at the local gun range. We were told that the reason for the ammo limitation was to make sure that there would be enough ammo for everyone who wanted to buy.
We also observed that the majority of ammo being sold was designated as "range ammo" – full metal jacket. There was home defense (more lethal and more expensive) hollow point ammo, but not in the same level of quantity, and that ammo sold out more quickly dealers told us.
A company representative for another leading ammo dealer announced they "could have sold out in 1-2 hours on the first day" (of the two day show), but they limited sales so more people could buy. The most in demand ammo was the .223 or .556 (AR-15 bullets). A major discount ammo dealer posted signs limiting people to 5 boxes (20 round / box) of .223 or .556 ammo per person.
[6] Big Bang for Gun Stocks
Since the end of 2011 to April 11, 2013, Smith & Wesson's stock (NASDAQ: SWHC) is up some 300%. Sturm, Ruger & Co. Inc. (NYSE: RGR) has seen its stock climb about 67% in the same period.
Since January 2009, both S&W and Ruger's stock are each up some 900%. These are the only two publicly traded firearm companies, so investors have been cashing in. They seem a little bit pricy for my taste, but who knows how far they can go. If only President Obama could drive sales in other industries like he has driven up gun sales?
[7] U.S. Homicide Rate Drops to a Near 50-Year Low – So We Need Gun Control Now?
Despite the few and occasional nut jobs who ALWAYS seem to find themselves a weapon and who make headline news for months at a time, the facts are that the U.S. homicide rate is the lowest in nearly 50 years.
Some argue that part of this reason is due to better law enforcement technologies and longer prison times. Could it also be considered that more people are armed than ever before; and some criminals may not want to walk into a home with a trained shooter prepared for their arrival?
__________________________________________________________________________
Short link to this article: https://www.netadvisor.org/?p=17312
Read more of our articles on relating to U.S. Gun Policies, laws, and history here.
Credits: Wal-Mart store ammo shelf by NetAdvisor.org® Staff; Sold Out Sign: remingtonsociety.com; Gun Show vendor photo: © LAX Firing Range; Explanation of Ammo Types image: original owner not known; U.S. Homicide Rate graphic: project.nsearch.com
original content copyright © 2013 NetAdvisor.org® All Rights Reserved.
Disclaimer: NetAdvisor™ or NetAdvisor.org, its parent organization have no position(s) in any of the stocks mentioned in this report. Stocks mentioned in this report are not to be deemed as a buy or sell recommendation, nor general investment advice.
NetAdvisor.org® is a non-profit organization providing public education and analysis primarily on the U.S. financial markets, personal finance and analysis with a transparent look into U.S. public policy. We also perform and report on financial investigations to help protect the public interest. Read More.
__________________________________________________________________________
Related posts: