Will China Take Over The Next U.S. Energy Wave?

03.14.2013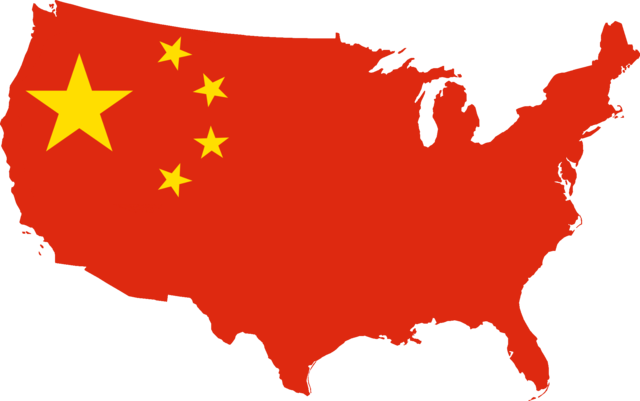 Will China Take Over The Next U.S. Energy Wave?
original article written by Net Advisor™
SALT LAKE CITY, Utah. The U.S. gets most of its oil from Canada, Mexico, Venezuela, Africa and the Middle-East. While the U.S. continues to get most of its energy from foreign sources, one of China's largest companies reportedly plans to build-out retail natural gas stations in the USA.
The company, ENN Energy Holdings LTD. is founded by Chinese billionaire Wang Yusuo. It is one of the largest energy companies that is not controlled by the government of China.
ENN at Clinton Global Initiative
In September 2009, Mr. Yusou joined former President Bill Clinton at the Clinton Global Initiative. There was an apparent agreement between Duke Energy (USA) (NYSE: DUK) and ENN (Hong Kong, China) that included sharing information on natural gas, other alternative energy and unspecified information about a smart grid. Hopefully this does not mean that the U.S. or a U.S. company will share any information with a foreign entity about the U.S. power grid.
ENN Strikes Sweetheart Land Deal with Senator Harry Reid
ENN is also planning on investing $5 Billion in Nevada to develop a giant solar plant. ENN got huge concessions from Senator Harry Reid (D-NV) that included 113 miles (182KM) of land just southeast of Las Vegas. The local assessors' office said the land is worth $38.6 Million in 2012. ENN bought the land with help from Senator Reid for just $4.5 Million.
Senator Reid's son (Rory), was apparently involved in the project doing legal work, and amassed $40,000 in fees in last three election periods. Rory Reid was also Hillary Clinton's Campaign Chairman in 2008.
"…Wang Yusuo, one of China's richest men, has joined with Senate Majority Leader Harry Reid to win incentives including land 113 miles (182 kilometers) southeast of Las Vegas that ENN is buying for $4.5 million, or less than one-eighth of the $38.6 million assessors say it is worth.

The project has produced legal work for Reid's son, Rory, a lawyer at a Las Vegas firm that gave the Nevada Democrat more than $40,000 in the past three election cycles."

— Source: Bloomberg, 04-02-2012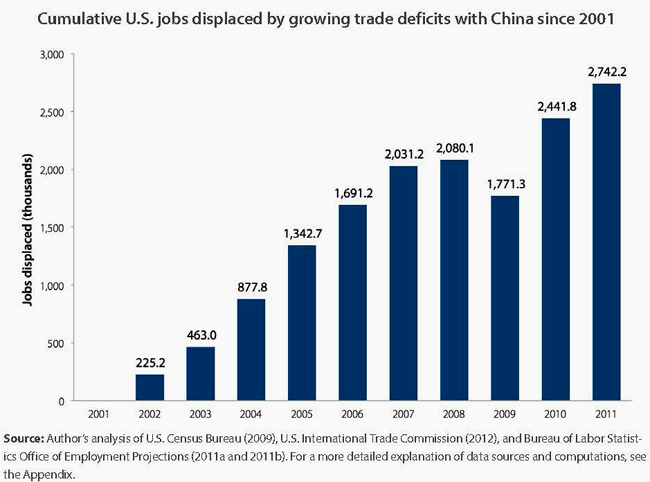 Report: 2.7 Million U.S. Manufacturing Jobs Lost Due to U.S. Trade Deficit with China
The United States government allowed the Middle-East and other countries to develop jobs and wealth by not using our own domestic energy sources. Those jobs and wealthy went to other countries whose oil we are importing — jobs, wealth and a taxpayer base that could have been created at home.
A 2012 Economic Policy Institute report found that some 2.7 Million U.S. manufacturing jobs have been displaced or lost from 2001-2011 as a direct result of the U.S. trade deficit with China.
"Between 2001 and 2011, the trade deficit with China eliminated or displaced more than 2.7 million U.S. jobs, over 2.1 million of which (76.9 percent) were in manufacturing. These lost manufacturing jobs account for more than half of all U.S. manufacturing jobs lost or displaced between 2001 and 2011."
The U.S. has spent some $4 Trillion fighting wars and conflicts since 2001 [article, point #5]. Nothing in the Middle-East is any more stable than it was before we got there.
At this point, perhaps this money could be used more intelligently such as developing our own domestic energy such as natural gas, shale and other natural resources.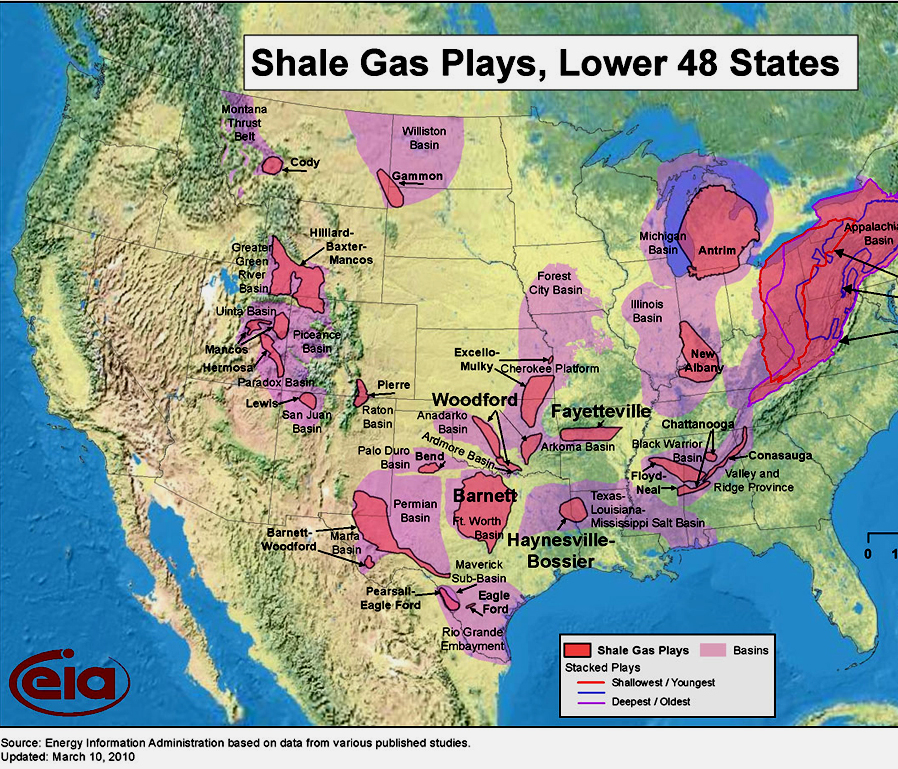 U.S. Has More Energy Than We Ever Knew
A report by the U.S. Energy Information Institute (EIA) said that the United States has more proven natural gas reserves than it has ever recorded.
"Proved reserves of U.S. oil and natural gas in 2010 rose by the highest amounts ever recorded since the U.S. Energy Information Administration (EIA) began publishing proved reserves estimates in 1977."

— Source: U.S. Department of Energy, Energy Information Institute (08-01-2012 summary report PDF)
The U.S. also has the second highest recoverable shale after China (EIA 2011 Report, Table 1, page 2 of 4, highlight added PDF).
Is China Taking the Lead in the USA?
Now China's ENN is taking the initiative in the U.S. to develop retail natural gas stations in the USA including 50 this year. One might think that the Obama Administration who has long supported greener, cleaner, and cheaper energy would be taking the lead in this domestic energy boom? So far it sounds like a leading Democrat Senator is giving a foreign company an edge in the USA.
Obama's Domestic Energy Policy: Give Russia Their "Fair Share?"
In 2012, President Obama decided to hand Russia seven energy-rich islands in Alaska. The United States held these islands since 1881. In our report, extracting from statements by the U.S. Department of Energy, suggests the potential energy-resource value from these islands are in the several hundred billion of U.S. dollars. Obama sold the seven islands to Russia for the bargain-basement price of: ZERO Dollars. The U.S. received no compensation in any way.
U.S. Oil Use
According to NPR the U.S. still imports 62.2% of its daily oil use. What we're not sure is how they calculated that number. Are they looking at just "crude oil" only or "crude oil and oil-related products?"
The U.S. Energy Information Institute's latest data as of 09-27-2012, shows that in 2011 the U.S. imported about 3.261 Billion barrels of crude oil from foreign sources (PDF). However, if you now add oil-related products, total U.S. imported oil and oil-related products in 2011 was just under 4.2 Billion barrels of oil (PDF).
Bankrupt Solar
The Obama Administration has made much talk about promoting alternative energy, which so far has been costly and produced mostly bankruptcies such as Abound Solar, Beacon Power, Evergreen Solar, Solar Millennium, and Solyndra to name a few.
If the administration doesn't get control of allowing U.S. companies to increase and obtain our own domestic energy, and not just solar, we might find China in charge of our domestic energy in the future (reports).
Who Will Lead: USA or China?
One might think that with all the money the U.S. has spent on war, foreign military aid, foreign construction aid, foreign reconstruction aid, and other aid in the Middle-East region, that they should be able to afford all this using their own dollars we give them from the U.S. buying their oil? Instead, the U.S. gives all this away free as if it was an entitlement program for foreign governments.
The big question to all this is: Will the U.S. let China dominate the next energy wave like we allowed the Middle-East to control oil? China is already here in the U.S. doing just that. Where is the leadership in the U.S. on this?
__________________________________________________________________________
Short link to this article: http://www.netadvisor.org/?p=17174
Credits: USA-China Flag map by DrRandomFactor (Creative Commons, Wikipedia.org); Bar chart:  Economic Policy Institute (EPI, 2012 Report, page 11); Natgas station in Utah image, original source unknown. USA Energy Map: U.S. Energy Information Institute.
Further Reading:
Natural Gas (CNG or LNG) Stations (USA)
About Fast Fueling CNG Stations
original content copyright © 2013 NetAdvisor.org® All Rights Reserved.
Filed under U.S. Policy\Energy and Financial Markets \China
NetAdvisor.org® is a non-profit organization providing public education and analysis primarily on the U.S. financial markets, personal finance and analysis with a transparent look into U.S. public policy. We also perform and report on financial investigations to help protect the public interest. Read More.
__________________________________________________________________________
Related posts: