Detroit Facing Bankruptcy – (D) in Charge Last 51 Years

03.01.2013 original publish date.
03.04.2013 update unemployment, tax data; auto bailout data, photos of Detroit link.
03.14.2013 update MI Gov appoints bankruptcy attorney to run Detroit.
07.18.2013 update: Detroit files Chapter 9 bankruptcy.
07.26.2013 update: Video added, updated Zillow housing data. Subsequent key updates.
03.06.2016 update: Which party is STILL in charge of Detroit? Replaced moved or deleted 3rd party news report w original PDF copy. Replaced broken link with similar link.
09.03.2016 update: More photos of Detroit (CNN)
Detroit Facing Bankruptcy – (D) in Charge Last 51 Years

original article written by Net Advisor™
DETROIT, MI. It has been no secret that Detroit has been in a fiscal downturn for decades.
Forbes ranked Detroit #1 as American's Most Miserable Cities in 2013. Flint, Michigan ranked number 2 on the Forbes list. Home prices continue to plunge, violent gang crime is a big problem, and unemployment is high.
Detroit: 'Most Dangerous City' says Forbes
Forbes also ranked Detroit #1 of 10 for the 10 Most Dangerous U.S. Cities.
"Violent crime in the Detroit metro was down 5% in 2011, but it remains the highest in the country with 1,052 violent crimes per 100,000 people, according to the FBI. Home prices were off 35% the past 3 years, which is the biggest drop in the U.S."

— Source: Forbes
Detroit: 386 Murders in 2012
Detroit recorded 386 homicides in 2012, and that was an increase by 12% from 2011.
As of 03-01-2013, and according to neighborhoodscout.com, the odds of becoming a victim of a crime in Detroit is 1 in 46. Those odds are better than any lottery or major event in the world.
Detroit Home Prices Plunge
Home prices in Detroit aren't much more than perhaps the average General Motors car (chart below). In 2005 – BEFORE the auto industry crash, BEFORE the Housing Crash, Detroit reportedly had 12,000 abandoned properties. Detroit now has some 40 SQUARE MILES of abandoned property.
Obama's Bailout of GM and Chrysler Did Not Save Detroit
President Obama choose to seize control over Detroit-based General Motors and Chrysler in 2009 in a government takeover instead of allowing the bankruptcy court handle the failure of two of the three U.S. major auto companies.

"We refused to let Detroit go bankrupt."

— President Barack Obama (Source: WhiteHouse.gov Video, 2012)
GM was bailed out, but the U.S. government still controls GM. Chrysler was also bailed out and then the Obama Administration handed it over to Italy's Fiat. Clearly, the "save the auto industry" mantra did not save Detroit. Ford managed it's business and finances better. Ford did not go bankrupt, nor did it require a government bailout.
More on Auto Bailout Controversy:
Detroit: Highest Unemployment Rate: 18.2% (Says Market Watch)
Unemployment rate has been on a steady climb since 2011 at 9.6%. The U.S. Bureau of Labor Statistics (BLS.gov) said the Detroit-Warren-Livonia area now has an unemployment rate of 10.2% as of December 2012 (Unemployment by share link / view PDF). The only issue here is that the government is taking the average of three cities to come up with unemployment numbers.
Why government won't specifically indicate unemployment numbers for a major city is a bit odd. One might assume that there are more jobs in Warren and Livonia, MI to get to the BLS.gov's 10.2% unemployment rate for the area.
However, according to Market Watch, an online financial publication of The Wall Street Journal reported that Detroit by itself has the HIGHEST big city unemployment rate in the USA. How high? 18.2%
Detroit: Top 10 Highest Taxes in USA
Since taxing the unemployed may be difficult, and most criminals probably don't pay taxes on their drug profits, Detroit has sought to help out their fellow citizens by increasing the tax burden on anyone who still manages to have a job.
Now here is the part that Washington DC politicians need to pay attention to: 'HIGHER TAXES DID NOT TRANSLATE INTO A HEALTHY ECONOMY.'
"Detroit residents have among the highest tax burdens of all cities, but it is especially high for those with higher incomes. For families of three earning over $75,000, Detroit's income taxes are among the top five of all the cities reviewed. The high tax burden on its residents has not translated into a healthy economy…"

— Source: Market Watch (Wall Street Journal), 03-02-2013 (PDF)
People Fleeing Detroit Since the 1960's
With high crime, high taxes, plunging home values and fewer jobs, people have been leaving the Motor City. Detroit's population began seeing a decline beginning in the 1960's as those who were the big part of the tax base left for a better living environment. From 2000-2010, Detroit has seen its population drop by 25%. In other words, 1 out of every 4 people have left Detroit over a 10 year period.
Enough. State Government May Take Over Detroit
Michigan's last Progressive Democratic, Jennifer Granholm (D) lost re-election to Republican Rick Snyder in 2011. Governor Snyder has had enough of Detroit's misguided political management and declared Detroit a 'fiscal emergency.' Detroit could be taken over by the state in what could be the largest municipal bankruptcy in U.S. history.
Detroit has a long history being run by progressive politics which has led to the cities decline (video):
Who Has Been in Charge of Running Detroit's Government?:
Detroit's Mayor History
The last Republican Mayor in Detroit ended in 1962.
Progressive Democrats Ran Detroit for the Last 51+ Consecutive Years.
Why no one is willing to get control of crime or sound economic issues begs the question. Is Detroit the result of 51 years of failed progressive leadership, or just 51 years of random circumstances? Carry this political ideology on a national level might make Detroit the Poster Child of how not to run government.
UPDATE:  03.14.2013 Michigan governor names bankruptcy attorney to run Detroit (Source: Reuters)
UPDATE: 07.18.2013 Detroit files Chapter 9 bankruptcy (Sources: Fox Detroit and CBC Canada News)
UPDATE: 07.24.2013 Detroit City Debt Estimated $18 Billion+ (Source: Reuters)
UPDATE: 07.26.2013 Detroit in Bankruptcy with $18 Billion+ debt, yet plans to go ahead with $444 million stadium (Source: CNN)
UPDATE: 09.03.2016 Photos of Detroit (CNN):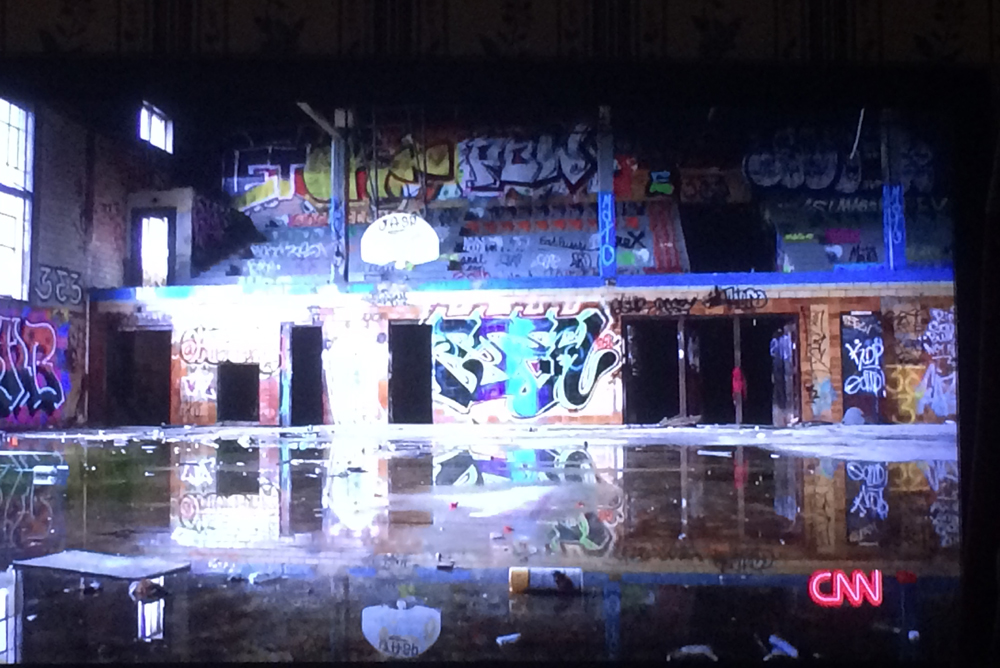 Auto factory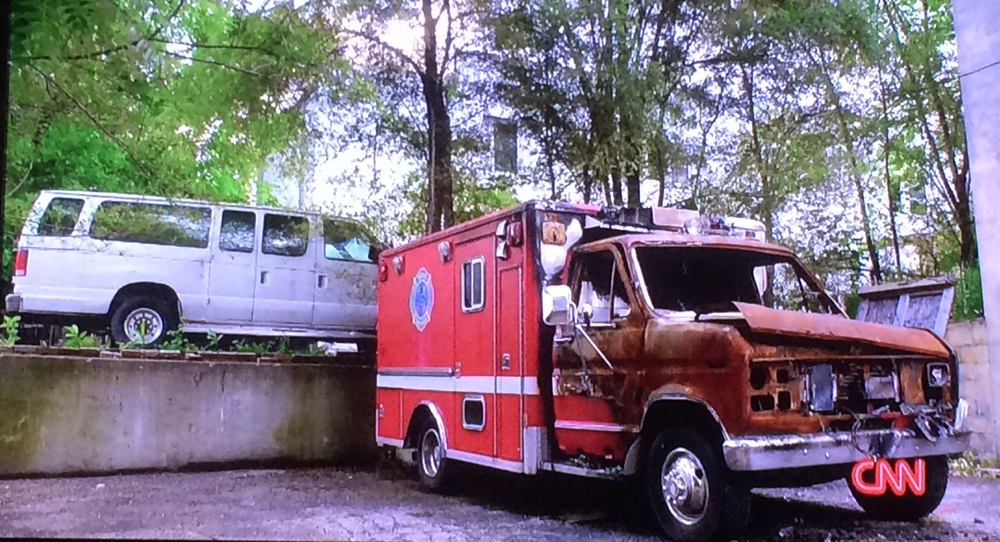 Fire Dept?
Abandoned Residential neighborhood.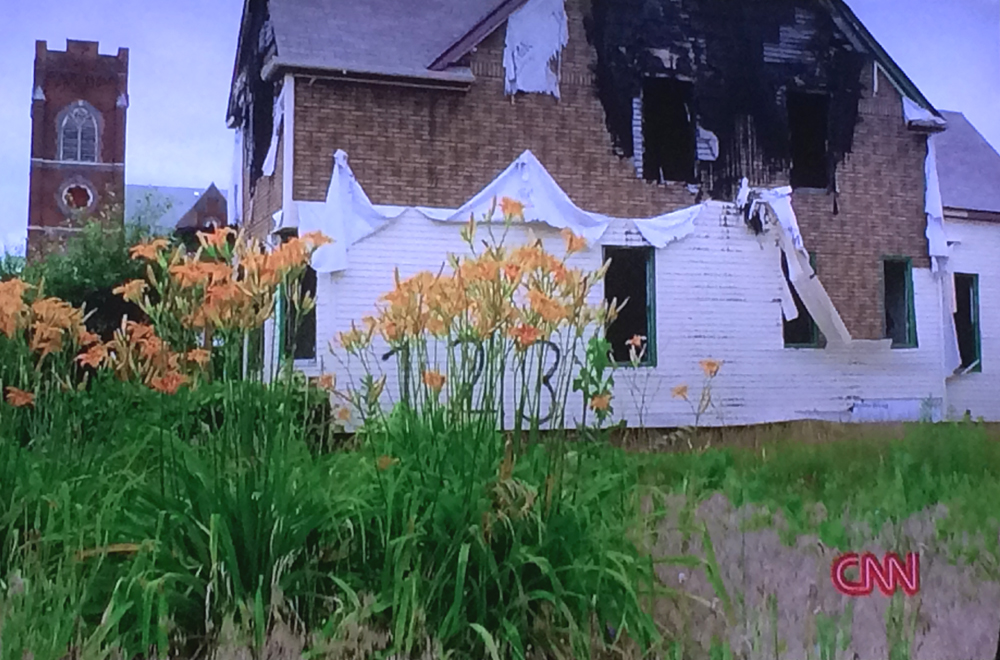 Abandoned Residential neighborhood.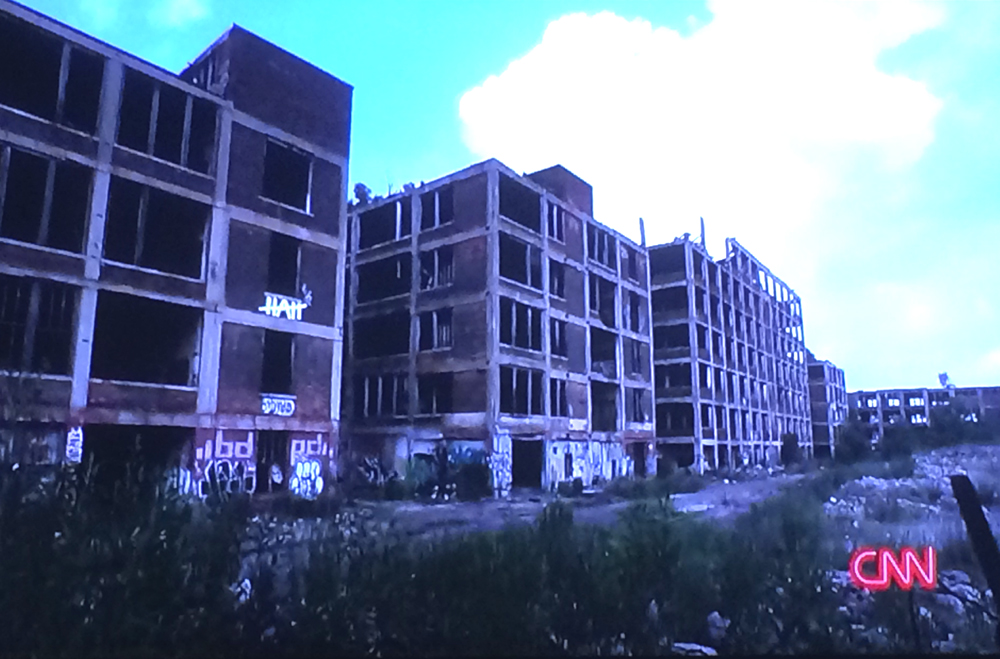 Auto Factory.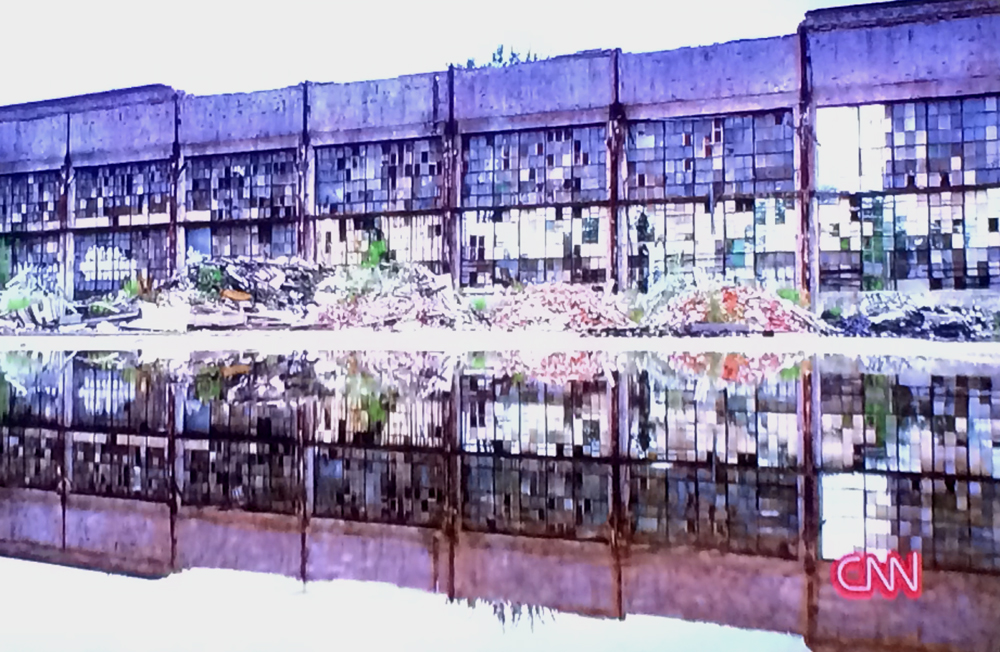 Auto Factory.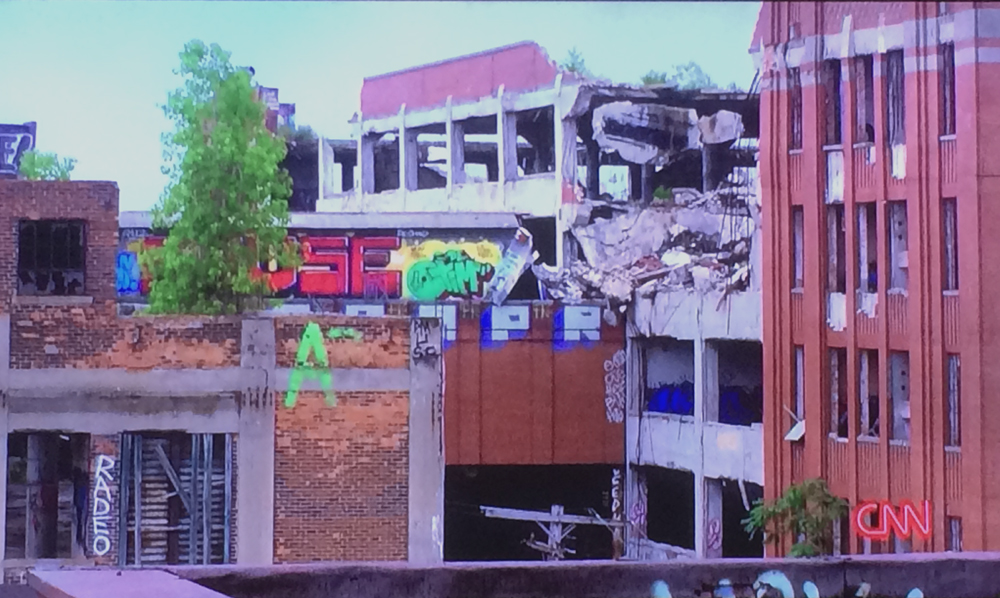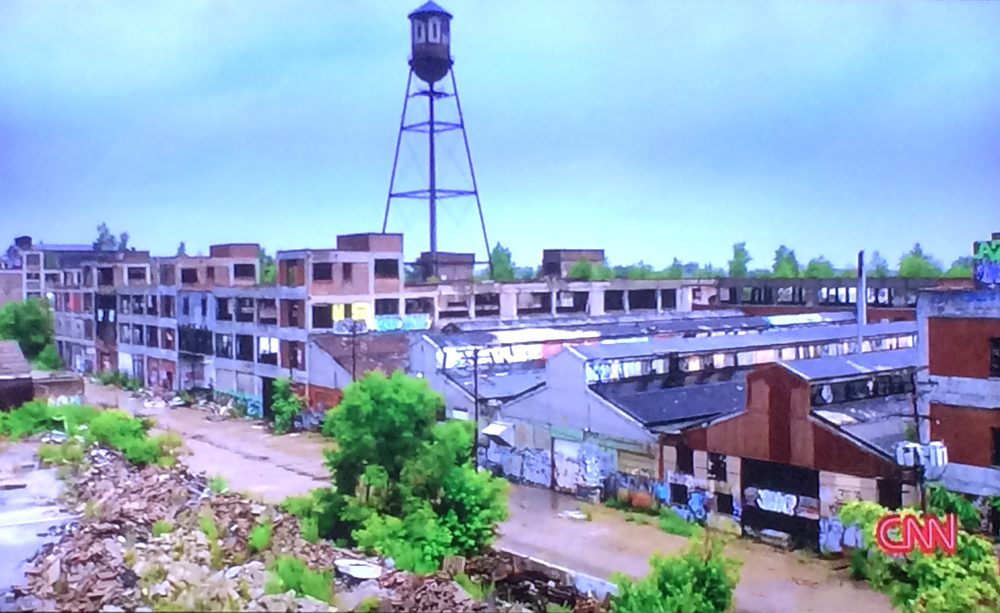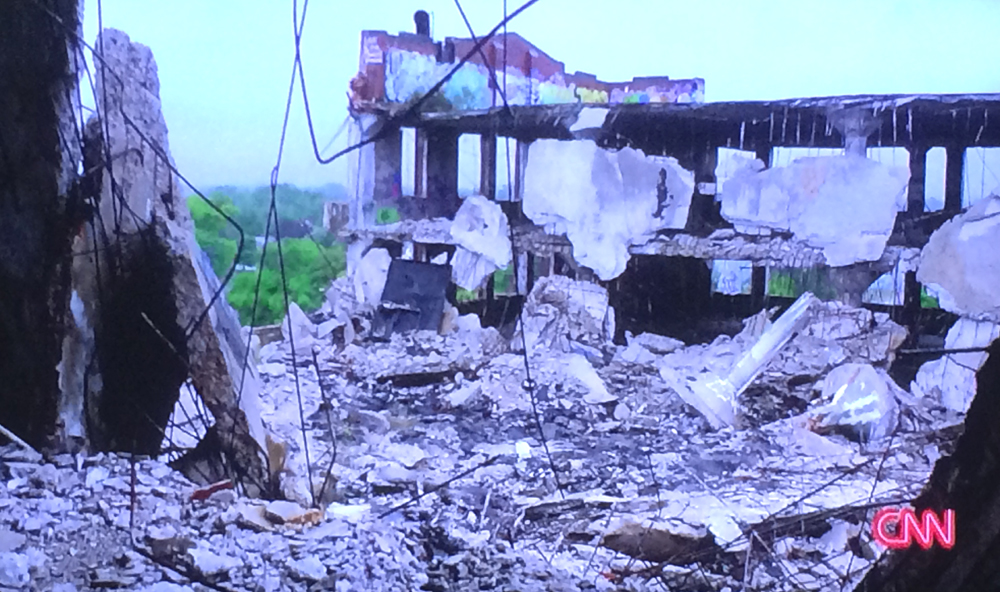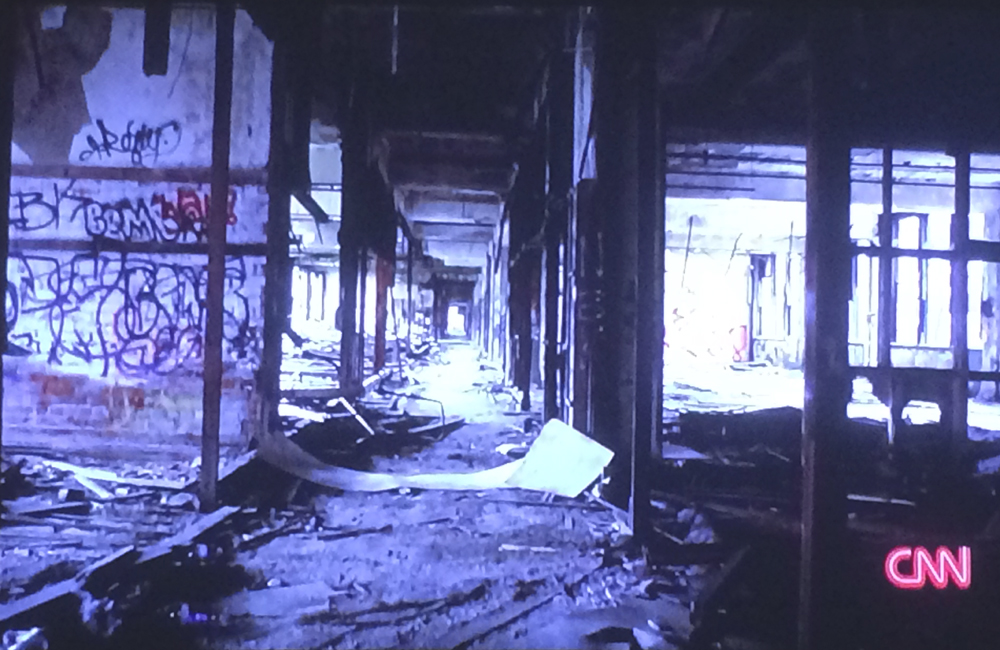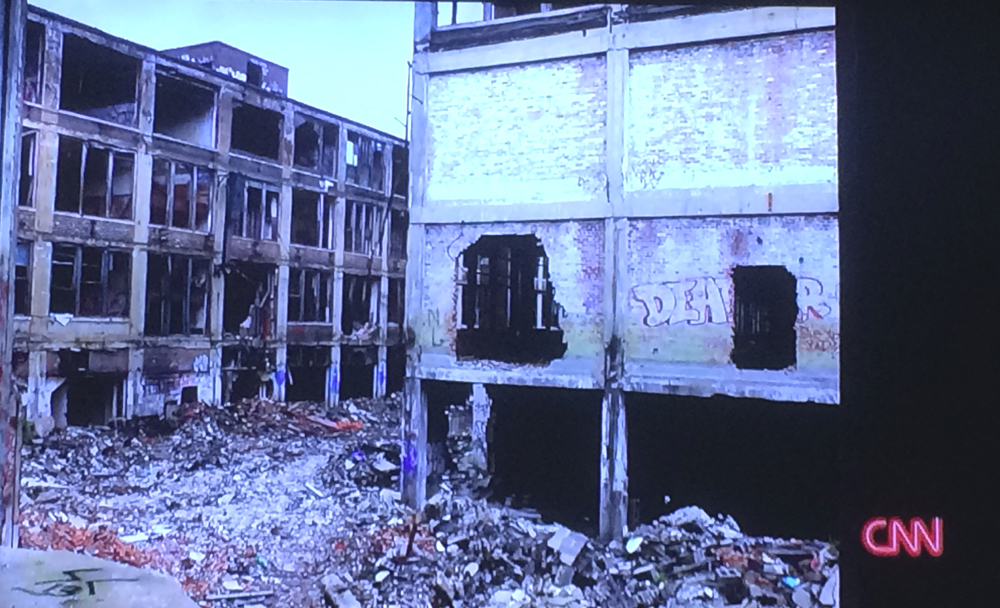 Five decades under one political ideology turned a successful global manufacturing hub into a virtual wasteland. Is your town next?
__________________________________________________________________________
If you liked this article, we appreciate liking us on Facebook or sharing on Twitter or your favorite social network. We are a non-profit org. Thank you!
Short link to this article: http://www.netadvisor.org/?p=16923
additional photos: Detroit (2013)
images, graphics, video may be copyright of their respective owner where noted, or if known.
Additional photos of Detroit courtesy CNN: Anthony Bourdian: Parts Unknown. Discussed the rise and fall of Detroit, Air Date: 11/10/2013.
original content copyright © 2013, 2016 NetAdvisor.org® All Rights Reserved.
NetAdvisor.org® is a non-profit organization providing public education and analysis primarily on the U.S. financial markets, personal finance and analysis with a transparent look into U.S. public policy. We also perform and report on financial investigations to help protect the public interest. Read More.
__________________________________________________________________________