Oil's Down and So are Stocks? That's Silly – Or Is It?

05.25.2011 original publish date
02.13.2016 update: 2011 Bloomberg embedded video clip no longer available (removed), replaced with reindeer energy graphic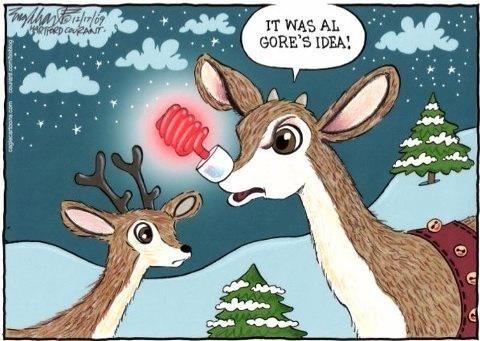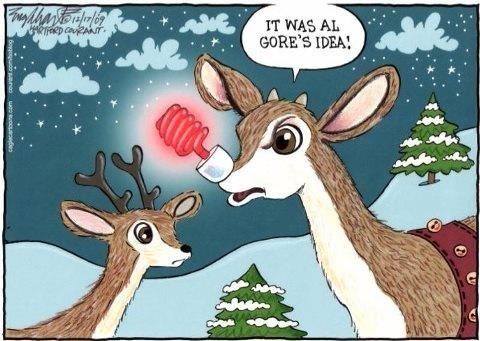 Oil's Down and So are Stocks? That's Silly – Or Is It?
original article written by Net Advisor™
EDITORIAL: On May 12, 2011, I came across an article titled, "Oil's Down and So are Stocks? That's Silly" (PDF) written by Paul R. La Monica and published on CNN Money.
The article discussed in part noting where oil prices have traded along with stock prices. Stock prices have closely followed oil prices since the FED's second round of "economic stimulus" technically called, "Quantitative Easing" or QE2 for short which began last November 2010.
I have argued that despite denial by the FED and the Obama Administration inflation has long been here. All of the FED's $2.6+ Trillion in monetary easing ("stimulus") has placed in the FED in a position questioning its own solvency. A math trick has supposedly fixed that problem. FED Balance Sheet: Chart below.
All of this stimulus (Economic Crack) has done nothing but send the value of the U.S. Dollar down, and raise commodity prices sharply higher such as in metals, food and energy (See link to Reuters Interactive Graph).
Commodity-Stock Sell-Off
We have seen a bit of a pull back in commodities as of late, and a strengthening of the U.S. dollar. Stocks have also retreated as oil prices fall which the CNN article correctly notes.
Part of the commodity-stock sell-off has to do with:

(1) QE2 ending this June (See video top of page)

(2 & 3) Concern about the U.S. AND global economy showing signs of slowing again, and

(4) The Chicago Mercantile Exchange bursting the commodities bubble by raising Silver margins by 84% in just 8 days (CME official website).
Call it luck timing or just watching the trade real closely, Tweeted the near term top in Silver on April 29, 2011. Also took a series of short positions from that day on via put options, confident that especially Silver was about to tank. Recent Trade Results following that call (Disclosure: Currently out of all silver trades.)
Love-Hate Oil
Arguably many people have a love-hate relationship with oil companies. We "need" oil, but we don't want to pay any more than we have to. CNN's Mr. La Monica thought the relationship of stocks and oil trending together was silly. Sure, it may sounds strange that major stock prices have followed oil prices, but like it or not, that has been the trend for the last 7 months or so.
First take a look at the Energy Index – The XLE. Notice the red and black trend pattern (Top Chart):
Now take a look at the major stock market index – the S&P 500. Notice the red and black trend pattern (Bottom Chart):
Notice the similarities in the chart patterns of the S&P 500 stock Index (SPY) and the Energy Index (XLE). The charts don't have to be exact, but they show that the direction of energy prices and stocks have shared a close relationship for some time now. As oil moved higher, so did stocks. This is still the current trend.
Another part of this correlation between energy and the S&P 500 index is (excluding utilities) energy stocks account for 11.4% of the S&P 500, and 15.86% of the S&P 100.
"Let the Trend be Your Friend"
An old Wall Street adage comes to mind: "Let the Trend be Your Friend." What this means is if the trend seems to being going in an obvious and continuous direction, follow that direction.
Will the trend change? Trends always change, the big question is when? However, the bigger questions are what is the true picture of the U.S. economy? How is the U.S. economy doing or how would the U.S. economy be doing without pumping $8 Trillion in combined Obama spending and Fed Stimulus programs? We'll if you have to jump start a car in order to get it to go, that probably means the car just isn't working, and neither are the stimulus programs.
Censored (Again?)
I posted a comment (with a slight rant intended as humor – a play on conspiracy theorists) on 05-12-2011, but for whatever reason the comment was not published. This was the second time our post was apparently censored. To date 21 other comments were published on this topic.
One post to the CNN-Money article in question just ranted on 05/12/2011 05:37 PM without argument and said, "I agree – stockbrokers and traders are idiots" (PDF – highlighted). That comment was approved by whomever is CNN Money's post monitor. Our commentary was not, so we are publishing an expanded view (above, with cited sources as always), and posting our reply with a couple typo corrections below in its entirety as submitted to CNN Money:
"Sure, it's some right-wing-arab-oil-tea-party-republican-goldman-sachs-bush-911-conspiracy. I have no support for my argument. I just rant. So I must be right.

Now that's out of the way, let's see if we can deconstruct the argument.

I agree that it is better to have lower commodity prices help consumers globally. But when there is high demand for food and energy, or anything verses supply prices go up.

This is no conspiracy, it's econ 101.

Inflation has been here from some time. http://t.co/YfjSg6c There has been an exceptional boom in Brazil, Russia, India, and China. http://en.wikipedia.org/wiki/BRIC

Take a look at the population growth in especially India who is on-track to exceed China. Gonna feed these people or starve them? With more mouths to feed, we need more food. Now factor in the floods in Australia, the fires in Russia, the tornadoes and floods in the US all impacting farming. This is one part of the food price equation. Lack of supply.

Next. Take a look at how food and energy prices are determined. By big oil? Nope. By ______ anyone (insert agenda here). Answer: Nope.

Food & energy prices are also moved by the US Dollar as they are priced in dollars. If the dollar drops in value commodities such as food and energy go up in value. See Gold or silver prices over the last 10 years. Take a look and see an inverse relation to the U.S. Dollar. In fact look at this long term US Dollar chart since 1913. http://t.co/7YLpews

I always love it when people say, if you factor out food and energy, inflation is quite tame. That's like telling people, we'll, of you don't eat or have any use for gasoline, electricity, or heat, you'll be fine.

So we have inflation. Growth in BRICs, supply concerns due to weather events, high demand, (plus) deficits (in) congress http://tl.gd/adv8kr

netadvisor.org is a non-profit education-media organization."

[Note: 6:36pm PST 2nd submission request to CNN].
All I ask of media is if an article has an opposing view publish it, and allow the reader to decide. Anyone is welcome to submit their views on any article we publish. We don't censor but to curb inappropriate language and spam.
Finally, the U.S. government's oil policy has been anything but successful. If we look at the causes of what drives oil, food and energy prices, then we can get an idea of how not to implement policies that can contribute to raise energy prices.
__________________________________________________________________________
Reindeer graphic Copyright by their respective owner
Charts © 2011 Courtesy of Zeal LLC and StockCharts.com
Content Copyright © 2011 Net Advisor™
Revised copyright 2016 NetAdvisor.org® All Rights Reserved.
NetAdvisor.org® is a non-profit organization providing public education and analysis primarily on the U.S. financial markets, personal finance and analysis with a transparent look into U.S. public policy. We also perform and report on financial investigations to help protect the public interest. Read More.
__________________________________________________________________________
Related posts: