America's Education System May Not Be the Worst – TV Has Big Influence Over Children

10.10.2010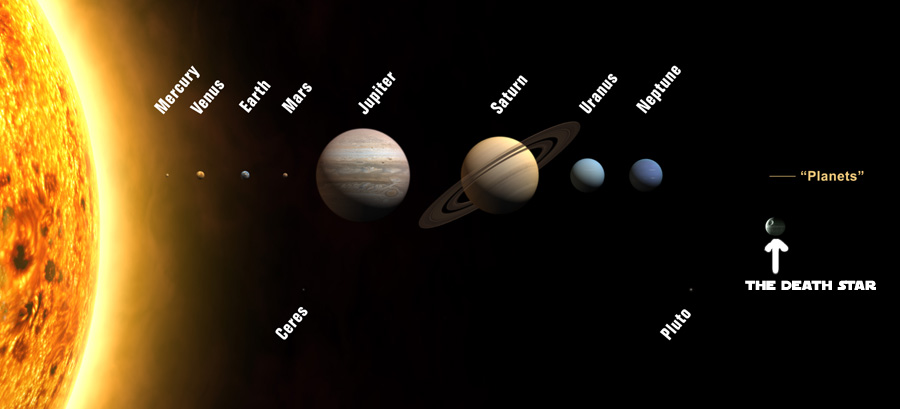 America's Education System May Not Be the Worst – TV Has Big Influence Over Children
original article written by Net Advisor™
A recent study of 2,000 UK school kids age 6 to 12 were asked a series of questions about certain facts, and the results are startling. Here are just some of the findings.
One in twenty were under the impression that TV's "24" character "Jack Bauer was the brains behind the Gunpowder plot."[1]
One thing that can be taken from this study is to question how much exposure of media-TV-Movie programming has on children, and how such programs seem to be real to them as fact. Kids, fiction means it is NOT real. It's pretend. What the study also found was how knowledgeable children seem to be toward major celebrity controversies.
One might ask the obvious question: Why are some parents allowing young children to watch shows that contain a high degree of violence such as TV's "24?" The show, "24" is rated "TV-14" (Source: TV Guide).
The next question. What are the kids learning in school? Apparently not much if answers to science and even recent history questions are all associated to movies, TV shows and personalities.
Media Programming Impact on Children.
Media (television and movie) content presented to potentially impressionable children question what impact of such programming may have on their health, behavior, and learning capabilities.
Health.
A study conducted by Harvard University published in the December 2003 Journal of Pediatrics found that the more TV kids watch, the less likely they are likely to eat fruits and veggies (Source: Harvard School of Public Health).
Another study conducted by the University of California, Los Angeles and published in the American Journal of Public Health found that its not just the amount of TV kids watch its the commercials that influence their diet.
"By the time they are 5 years old, children have seen an average of more than 4,000 television commercials for food annually. During Saturday morning cartoons, children see an average of one food ad every five minutes. The vast majority of these ads — up to 95 percent — are for foods with poor nutritional value, the researchers say."

— Source: University of California, Los Angeles, School of Public Health
Sex Behavior.
In 2009 a study of youths from age six to eight-teen found that the more adult oriented content kids and teens were exposed to, the more likely they are to engage in sexual activity during adolescence.
"…when the youngest children in the sample–ages 6 to 8-years-old–were exposed to adult-targeted television and movies, they were more likely to have sex earlier when compared those who watched less adult-targeted content. The study found that for every hour the youngest group of children watched adult-targeted content over the two sample days, their chances of having sex during early adolescence increased by 33 percent."

— Source: ChildrensHospital.org
Learning. Children's "Educational" Programs?
There has been much fanfare over video programming tailored for infants and toddlers. These programs included "Baby Genius," "Brainy Baby," and "Baby Einstein." The perception may be that by watching such programs could help children learn faster or better.
In 2006, the Campaign for a Commercial-Free Childhood Organization (CCFC) filed a complaint with the Federal Trade Commission (FTC) arguing that the Baby Einstein, Brainy Baby, & BabyFirstTV (videos) "made false and deceptive claims about the educational value of their products."
In settlement with the Walt Disney Company, the new owner of the Baby Einstein children's videos offered to refund customers who bought such products over the past five years. The refund expired in early 2010. According to CCFC, Disney also agreed to stop marketing Baby Einstein videos as "educational for infants."
A 2009 study seems to further confirm that early development "educational" videos have no cognitive benefit in child's early years.
The study conducted by Children's Hospital in Boston, MA, and Harvard Medical School monitored then tested 800 children from birth to age 3. The study published here in March 2009's Journal of Pediatrics found that there was 'no evidence of cognitive benefit from watching TV during the first two years of life' (Source: Reported by CNN).
The lead author of the 2009 study, Dr. Marie Evans Schmidt suggested that the (baby) programs in question didn't seem to cause specific harm, but they also did not produce any benefits.
Dr. Schmidt cited concerns that she didn't want the public to get the wrong impression that TV viewing by infants has no harm to children:
"…studies have shown TV viewing at high levels can put kids at risk for some things like obesity, sleep disturbances and possibly attention problems."

— Source: Marie Evans Schmidt, Ph.D., reported by CNN
Dr. Schmidt is a Professor of Developmental Psychology at Harvard Medical School (bio).
__________________________________________________________________________
Footnote:
[1] UK data source: Telegraph.UK
About Children's Hospital Boston, MA. "Home to the world's largest research enterprise based at a pediatric medical center, where its discoveries have benefited both children and adults since 1869. More than 500 scientists, including eight members of the National Academy of Sciences, 11 members of the Institute of Medicine and 12 members of the Howard Hughes Medical Institute comprise Children's research community."
Space image credit IAU.org (2006)
Death Star parody addition to IAU's image created in photoshop for the purpose of this article.
images copyright respective owner(s)
Copyright © 2010 Net Advisor™
Revised article content, Copyright © 2014 NetAdvisor.org® All Rights Reserved.
NetAdvisor.org® is a non-profit organization providing public education and analysis primarily on the U.S. financial markets, personal finance and analysis with a transparent look into U.S. public policy. We also perform and report on financial investigations to help protect the public interest. Read More.
__________________________________________________________________________
Related posts: