Tesla Motors: Hot Green Car or Need $$$ For Green Car?

06.28.2010
updated 07.06.2010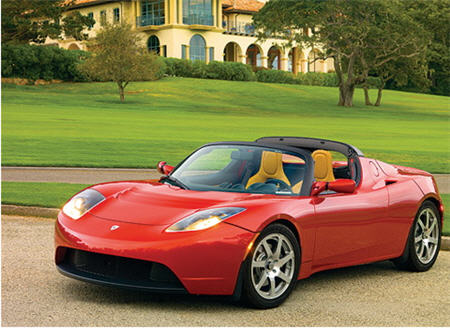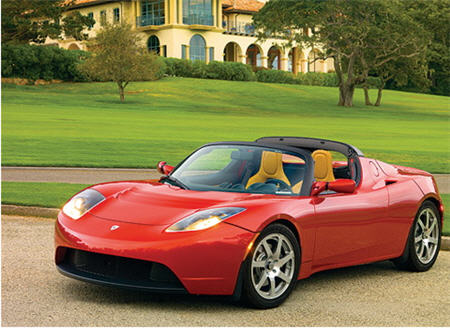 Tesla Motors: Hot Green Car or Need $$$ For Green Car?
original article written by Net Advisor™

Investors may be wondering whether to "get in" on this talked about fast green car that will go public Tuesday, 06-29-2010.
As an investment, bottom line, I would not touch it.
Here is why:
1. The company is losing money – a lot of money. They lost $55 million in 2008, and over $260 million since the car company was founded. (Source: CNN)
2. The cars are extremely expensive: $101,500 base price. (Source: teslamotors.com)
3. The vehicle has no track record in reliability.
4. Who is going to service these vehicles when they break down, and all cars do, especially new model cars all have glitches.
5. CEO Elon Musk reportedly made $300 million from selling Pay Pal to eBay, Inc. (Source: Bloomberg) yet, is apparently broke now.
"co-founder and CEO Elon Musk, who sorely needed cash after recently admitting in a divorce proceeding that he went broke and lives off loans from his friends. His sale of 909,212 shares scored him $15.3 million. That's still lower than the roughly $70 million he has invested in the company."

— (Source: Wall Street Journal)
So the CEO is broke, and has to bring the company public now in a crappy economy in order to get cash to live and to pay his attorneys and his wife who is going to collect about 1/2 of the stock sale from the divorce, and he is selling the stock at a loss. Poor guy, feel his pain.
6. The company only exists in great support of tax payer funded credits.
"Think about it this way: after a $7,500 federal tax credit and the Seattle sales tax exemption, the $109,000 base Roadster effectively costs $101,500."

— (Source: teslamotors.com)
Oh, OK, let me pull out my check book now.
7. They have only sold 1,063 vehicles so far, with a couple thousand reservations. (Source: eWeek) Reservations are not sales. They could be sales, but cannot be counted as actual sales yet.
8. Roadster: It's a 2 seater. Forget the family.
Positives:
1. Good power for hybrid.
2. The Model S is the one that should have been developed from the start at about $50,000 each, but won't be avail until 2012. (Source: teslamotors.com)
Historically, there has not been a single independent car manufacturer that ever made it. Wish them the best, however the odds are well against them. I think they would have done better selling these things in the .com era.
For $100,000+ (assuming you have that money to blow), I would rather have the Audi S5, BMW M3, or BMW 5 Series and pocket the other $45-50,000 cash to spend on gas.
Or, for the sport luxury family truckster with the Tesla pocket book, may I suggest the Mercedes Benz S550; or for the upscale social conscious
the Mercedes Benz S400 Hybrid.
The stock to be traded on NASDAQ under the symbol, TSLA is expected to be priced above its $14-16 IPO price at around $17 which is a positive. (Source: CNN)
I think there is a lot of Green-hype here. Reality will come when it is earnings time, and if the .com era was any lesson, Wall Street doesn't not reward a high stock price with a company that is increasing its losses year over year.
_________________________________________________________________________________________
07.06.2010 update:
Unfortunately Tesla "green car" IPO traded just like I suggested:
06.29.2010 8:25 AM "Tesla Motors (TSLA) to begin trading… Prob a pop in the stock but watch for sell off/ profit taking by end of week, or after Q2."
06.29.2010 8:34 AM "TSLA opened up 10%+ from IPO at $19.00; currently trading $17.76 up 4.53% – This is called IPO flipping. Amateurs buy when pros sell."
06.30.2010 1:05 PM "Tesla Motors (IPO yest) huge short squeeze from short sellers yest hit high 30.42 today with huge intraday reversal to close down at 23.83"
07.01.2010 12:43 PM "Tesla Motors (TSLA) off 30% from its high yest. I expect this to trade below the IPO price by next week or earlier."
07.02.2010 11:57 PM "Tesla Motors (TSLA) intraday $19.13 dn 12.89%; note said on 06-29 IPO date: pop then fall: http://twitter.com/NetAdvisor/status/17340736706"
07.02.2010 12:00 PM "TSLA dn 36% since IPO peaked. Stock within 24 cents of IPO 1st trade of $19. prev: http://twitter.com/NetAdvisor/status/17516290522"
07.02.2010 12:38 PM "Tesla Motors (TSLA) intraday did break IPO release price of $19.00 traded low today at $18.71"
07.06.2010 PM Update "After trying to caution ppl about TSLA IPO, Tesla Motors (TSLA) closed on 07-06-2010 at $16.11 (below 06-29-10 $17.00 IPO price)."
Note: July 5th, 2010 market closed. Tesla Motors stock dropped below its IPO price in just 5 (FIVE) trading days.
"Tesla Motors which had one of 2010's biggest debut-day gains, are now worth less than their original offering price."

— (Source: Marketwatch, 07-06-2010)
How did I know this would happen? I have seen this happen many times before in my career. As of 07-06-2010, the company is losing $9.73 a share. The stock may suffer some more, then may have another rebound from (mostly amateur investor) "bargain hunters." The stock may be worth a trade, but I'm still avoiding it.
I wanted to buy put options after it hit its high but no options were available for trading yet.
The company will have to show earnings growth to make this car ride fast again. May be a very rough ride for now.
__________________________________________________________________________
Image © respective owner
Copyright © 2010 Net Advisor™ All Rights Reserved.
Legal Disclaimer
__________________________________________________________________________