ACORN Cracked?

09.18.2009
12.16.2009 update
08.25.2013 update. repaired broken links.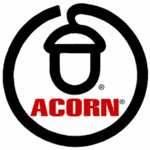 ACORN Cracked?
original article written by Net Advisor™
The Association of Community Organizations for Reform Now (ACORN) is a more left radical organization that has been the subject of tremendous controversy (sources below).
President Obama has been previously associated and supported (2007 Video) ACORN and has attempted to move away from them due to the controversy.
11-01-2006
ACORN Workers Indicted For Alleged Voter Fraud
02-23-2008
ACORN Endorses Obama in 2008 Election
08-22-2008
Obama to amend report on $800,000 in spending
10-28-2008
Justice and Vote Fraud
10-30-2008
An Acorn Whistle-blower Testifies in Court
03-18-2009
ACORN to Play Role in 2010 Census
05-09-2009
More Acorn Voter Fraud Comes to Light
07-23-2009
U.S. House of Representatives – Committee on Oversight and Government Reform:
88 Page Report: Is ACORN Intentionally Structured As a Criminal Enterprise (PDF)
09-15-2009
GOP senator wants investigation of ACORN (PDF)
09-16-2009
Obama and Acorn
09-16-2009
ACORN Obama Reid HC3200 Conflicts
09-16-2009
Schwarzenegger Urges State AG To Investigate ACORN
09-17-2009
House denies federal funds for ACORN
09-17-2009
ACORN's Past Problems
09-18-2009
Congress: The Acorn 75
Additional documentation is available through JudicialWatch.org
__________________________________________________________________________
image may be © of respective owner(s)
Copyright © 2009 NetAdvisor
Revised Copyright © 2013 NetAdvisor.org® All Rights Reserved.
NetAdvisor.org® is a non-profit organization providing public education and analysis primarily on the U.S. financial markets, personal finance and analysis with a transparent look into U.S. public policy. We also perform and report on financial investigations to help protect the public interest. Read More.
__________________________________________________________________________
Related posts: