FHA: After 75 Years, Welcome to Risk Management

09.18.2009 original publish date
11.10.2010 and 11.11.2010 replaced permanently broken gov links, expanded article.
01.16.2011 replaced broken gov links with original PDF copies.
03.17.2011 repaired broken link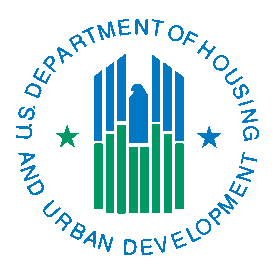 FHA: After 75 Years, Welcome to Risk Management
original article written by Net Advisor™
Washington DC. The Federal Housing Administration (FHA) (history), a U.S. government agency who is a regulator and the largest mortgage insurance provider in the world, decided today to add a Risk Manager and implement new credit policies.
This is the first time FHA has had any intent to develop a risk management program in the agency's 75 year history.
"Federal Housing Administration (FHA) Commissioner David H. Stevens today announced plans to implement a set of credit policy changes that will enhance the agency's risk management functions. Stevens also announced his intention to hire a Chief Risk Officer for the first time in the FHA's 75-year history."
(Source: HUD)
FHA Commissioner Stevens nomination by the Obama Administration was held up earlier this year due to concerns over an alleged mortgage kick-back scheme that apparently too place at a firm where he served as President. Stevens was not named in the lawsuit. (Additional information).
FHA Will Begin a Risk Management Program
The news is a welcome and, let's face it a bit late in the game. If you ran an insurance company, let alone the LARGEST insurance company in the world, wouldn't one think that having some sort of risk management and compliance policies in place might be a good idea?
Existing requirements for home ownership under FHA…and I quote:

"You're a first-time home buyer.
You don't have a lot of money to put down on a house.
You want to keep your monthly payments as low as possible.
You're worried about your monthly payments going up.
You're worried about qualifying for a loan.
You don't have perfect credit."

— Source: FHA. (Note: Since our 2009 post, the FHA has since deleted this information or moved it where is is no longer easily found. However after a quick Google search, we easily found 5 FHA lenders who mirror the above quote from FHA (Source: 1, 2, 3, 4, 5).

Anyone else have a light bulb go on in their head and consider that if these are the borrowers, boy we might have some losses if things go wrong, the economy drops, or if interest rates go up? Please continue.
FHA Encourages Risky Loans:
"FHA understands that many homebuyers may have had some financial problems in the past or don't have a lot of money saved. That doesn't mean you can't buy a home. Because FHA insures your mortgage, lenders may be more willing to give loans with lower qualifying requirements, making it easier for you to qualify (or get approval). Even if you have had credit problems such as bankruptcy, it may be easier for you to qualify for an FHA loan than a conventional loan."

— Source: Chase Bank on FHA Loan Requirements

(Note: since this report, Chase Bank has either moved or removed the above language from their website.)
So, if I would never qualify for a regular loan; if I had a bankruptcy, and if I don't have much money, it will be easier for me to get loan? Answer: Yes.
Again, does anyone else see how this (housing/lending) problem could have occurred, and what kind of polices should have been in place, and what GOVERNMENT lending policies were not in place that nearly brought the entire U.S. economy to collapse in September 2008?
Question:
Who was making home loans easier to get?
Was that Wall Street? Nope.
Was that the bank? Nope.
Who made it easier for anyone to qualify for a loan? Anyone… Anyone…
Answer: The U.S. government via the FHA.
Keep in mind the problems STARTED with sub-prime, then moved to ALT-A loans, then as the housing market collapsed, prime mortgages fell next as people, WHO? Wall Street? WHO? The bank? WHO? — Borrowers — defaulted on mortgages when their equity turned negative. There is a lot more detail on this in my book (TBA), and yes I take a few pot shots at the banks in this mess. However it is difficult to say who on "Wall Street" caused what specifically?
Now Read This 1995 Shocker:
One especially interesting point that Stephen Moore, Director of Fiscal Policy Studies at the Cato Institute said before the Subcommittee on Housing Opportunities and Community Development regarding the Mission of the Federal Housing Administration on 05-04-1995 is this:
"Let me state my conclusion at the start: FHA should be privatized, and if not privatized entirely, vastly scaled back. There are three major reasons why Congress should end taxpayer subsidies to FHA…"

1. "Today FHA almost entirely duplicates private industry…At least 60 percent of FHA's business would be handled by PMIs except for taxpayer subsidies and liberalized lending practices at FHA."

2. "FHA has strayed far from its original mandate…"

3. "To compete with private insurers, FHA has been forced to take on riskier loans…To retain its market share FHA must resort to questionable underwriting practices that put the taxpayer and homebuyer at great risk."

— Source: Stephen Moore, Director of Fiscal Policy Studies, Cato Institute before the  Subcommittee on Housing Opportunities and Community Development
Committee on Banking, Housing and Urban Affairs, United States Senate, 05-04-1995.
No FHA Bailout?
The FHA Commissioner David Stevens stated that "there will be no tax payer bailout." Somehow I doubt this one. It's a government agency, and although it received premiums, FHA states that will fall short of having insured reserves for just 2.00% (two percent) of the loans it has insured.
Currently about 7.8% of FHA loans are 90 days or more late or in foreclosure. So much for that affordable home with the great terms. Can they re-apply for a new FHA loan after foreclosure, and a bankruptcy. According the FHA's website, absolutely. Realistically? Probably not.
FHA insures 1 out of ever 4 mortgages in the USA, and with rising delinquencies, record foreclosures, FHA has its hands full.
The New HUD Secretary
Obama appointed Shaun Donovan, a Harvard graduate with degrees in Public Administration (government) and architecture to manage this problem. Donovan's has various government level housing experience, and prior work included with the Clinton Administration when he was in his mid 20's. When it comes to overseeing and managing 25% of the nation's mortgages, I would think one might want someone with a financial and risk management background. Good Luck. All the tax payers are pulling for you.
__________________________________________________________________________
short link: http://www.netadvisor.org/?p=6286
Image credits by respective owners where noted if known
Links to third parties including lenders above are not to be deemed as an endorsement and were randomly found that matched a Google search for missing 2009 post of FHA data. Broken, moved, or removed HUD links replaced with original PDF copies at time of official release.
Copyright © 2009-2011 Net Advisor™
Revised copyright © 2013 NetAdvisor.org® All Rights Reserved.
NetAdvisor.org® is a non-profit organization providing public education and analysis primarily on the U.S. financial markets, personal finance and analysis with a transparent look into U.S. public policy. We also perform and report on financial investigations to help protect the public interest. Read More.
__________________________________________________________________________