Economists Said What? Sorry, But The Recession is Not Over

09.15.2009 original publish date
09.16.2009 update
05.04.2012 updated broken links
10.10.2014 replaced broken links with original PDF files, Page Style/ Format update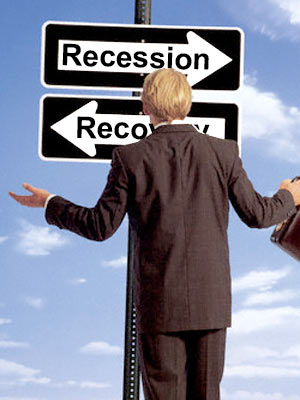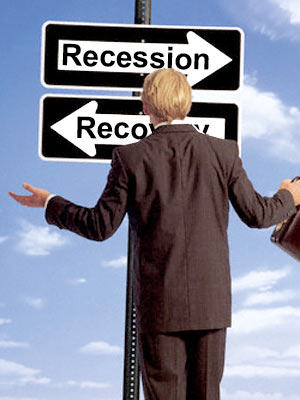 Economists Said What? Sorry, But The Recession is Not Over
original article written by Net Advisor
USA. Although I have discussed this many times professionally, I still am amazed how government, some media, and the FED have called the recession "over" or that the recession is "winding down."
"Fed policy debate begins as recession ends"
[1] Economists Said What?
Hello Michigan!
I know you want to make people feel like the recession is all behind us, but look at your own jobless rate – 15% – the highest in the country (BLS.gov July 2009 Report, Page 4). Fifteen (15) states including CA have double digit unemployment. The recession is not what I would call as being: "over."
And does anyone believe what economists predict?
The FED had been in total denial that there was even a recession in the first pace.
"Federal Reserve Chairman Ben Bernanke told Congress today he doesn't believe the economy will slip into a recession."

— Source: The Seattle Times, 03.28.2007
Even after the market had been selling off since July 2007, the FED stayed in denial that a recession had been taking place:
"I think the best bet is that we will not have a recession"

— Source: St. Louis Federal Reserve Bank President William Poole, 02.11.2008
Can someone point out – who are these economists, and those who say the recession is "over" please take a look at their record on calling the last 2 recessions? I'm not an economist and I figured that out: Few links follow:
[2] Look for "Net Advisor™'s record on the following posts:
Nov 2007
Nov 2007
Nov 2007
Sept/Oct 2008
Oct 2008
Dec 2008
[3] Recession Over – Ends, Winding Down Part II
Recession ends? What are they talking about? I argue that we are just in another phase of the recession. This is a multi-year recession. The Great Depression was over 10 years long, and virtually EVERYONE (the media, the government, etc.) has compared this recession to that time, and that is the only part they are correct. This recession is #2 only to the Great Depression. This is not some typically 12-18 month recession, this one is a big one.
Some people think this was just a 'mild' recession from a time point of view that started in Oct 2007 to March 2009? No, there is still a lot of issues that we will be dealing with for over a decade such as the national debt, and Obama's own plans for 10 years of deficit spending.
It will take many years for housing to recover (story 1, story 2). The NASDAQ stock market still barley recovered 1/2 of it's .com bust loss of 2000-2002 even BEFORE the market began falling in July 2007.
[4] "Who Cares About the Economy, Just Buy"
It would not surprise me if more and more people panic IN the market who have been on the sidelines for months and start chasing returns. If this is true, and we have no meaningful correction which is overdue and a normal part of ANY market run, especially a 50%+ run, then maybe we sell off in January 2010 unless a disaster occurs before then.
The economy and the stock market may have separated from reality (again), just like they did in 2006 when home prices peaked, the sub-prime mortgage market began unfolding, and the market continued to go higher despite two Bear Stearns' Sub-prime funds went bust.
[5] Aside from the obvious (natural or war-like) disasters. Factors that could impact a pull back:
Risk – lower corporate earnings for Q3 and Q4 projections.
Gold, oil and the stock market cannot rally in random for a long period of time. It just doesn't work like that.
Commercial real estate market over the next 3 years. Rate resets won't look pretty when you can't appraise a building back to it's 2006 level. How do you refinance that loan? And if the FED raises rates, watch out!
I am still amazed at how Obama is still blaming Wall Street for most of this "crisis." Wall Street didn't force people to buy homes they could not afford. Many institutions clearly took more risk than they should have. However, if the major banks read and followed my advice in late summer 2007 (mailed letter). I tried to warn them about their credit tightening and what this would do – force massive bankruptcies. I also offered to help do risk management. No institution bothered to reply. So I told people to start shorting their stocks and buy put options.
The FED's mistake was in part by rising the Fed Funds Rate from 2004-2006 by 425% and that didn't help mortgages.
The US Government's mistake was in part by eliminating the Glass Steagall Act in late 1990's.
The US Gov also made a mistake by allowing then HUD Director under Clinton to push for lower credit standards to make housing more affordable for people who could not get a standard loan because they have no money or no credit. This policy got worse until it busted in 2006-2009.
There is a lot more to this, but that is another story.
[6] New Global Currency?
China and Russia are pushing again for a new global currency other than the US Dollar. The thinking is that China doesn't want to be continually bailing out the USA for its unlimited printing of money that Obama is creating massive deficits for future tax payers. The result long term of massive debt does not create prosperity, it creates the obvious – debt, and we all know what happens when debt gets out of control and there is not enough income to repay.
These are real issues and this is part of why I am partially still Bearish (or short term "Cautiously Bullish"). I have been net long the market for most of the spring and summer 2009, and to date of this post, and even bought some junk stocks (FNM, C, AIG, others) because momentum suggested that was the trade at that time.
Now out of the junk stocks and into some better "quality" stocks. There is this saying, "You can't trade the market you want, you can only trade the market that is."
[7] A Charlie Brown Recession?
So even though I don't think the recession is over I think the politicians and the politically driven FED WANT to talk people out of the recession. The reality is, we will have several more years of this at least. That can mean slow growth, a bumpy ride, a various "W" or 1/2 W recession. Maybe we'll have a Charlie Brown Recession – Look at his shirt. Remember who coined this "Charlie Brown Recession." You heard it here first. 😉
Waiting for the new reality TV show:
"You're in Recession, Charlie Brown!"
I don't see the economy tanking like it did by Sept 2008 right now. But I still think there are risks to the economy (cited above). And the fact that the FED has NOT stated it will raise rates now to fight off future inflation, is because that in my experience that would be a disaster to the economy right now.
So ride the gravy train (stock market) while it lasts. Just remember, that markets do correct.
This reminds me of a quote from Wall Street (1987):
"You're on a roll kid. Enjoy it while it lasts – it never does."
__________________________________________________________________________
Image © Charles Monroe Schulz, and or subsequent © owner
sign image may be copyright by respective owner
Copyright © 2009 Net Advisor™ All Rights Reserved.
Original article content, Copyright © 2012, 2014 NetAdvisor.org® All Rights Reserved.
NetAdvisor.org® is a non-profit organization providing public education and analysis primarily on the U.S. financial markets, personal finance and analysis with a transparent look into U.S. public policy. We also perform and report on financial investigations to help protect the public interest. Read More.
__________________________________________________________________________
Related posts: