FED Takes Equity: AIG Does Not Have to Repay $25 Billion

09.03.2009 original publish date
03.17.2011 repaired broken links
02.13.2016 embedded stock charts broken. No repair available (removed)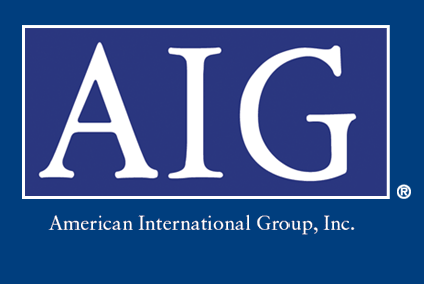 FED Takes Equity: AIG Does Not Have to Repay $25 Billion
original article written by Net Advisor™
AIG's new CEO, Robert Benmosche stated yesterday that AIG would repay the money it borrowed from tax payers. The news sent AIG stock up as high as 31%.
That sounds like a good idea: Paying back tax payers. Wall Street cheered on the news as if they never expected this to happen? The only problem is AIG has no cash, and thus it is forced to liquidate assets and downsize the company to repay the $182 Billion in various loans from tax payers.
Benmosche was the CEO of MetLife Insurance (1998-2006) and coincidentally, MetLife has been reportedly in talks with AIG to acquire some or all of AIG's largest foreign life insurance divisions.
Benmosche also will be paid $98,000 per month for the next 20 years as his pension for working 8 years at MetLife. Benmosche also directly or indirectly controls over 500,000 shares of MetLife stock plus 2.1 Million stock options, all of which could benefit from an AIG deal.
AIG's new CEO will get a slight pay raise over its last CEO Edward Liddy who got $1.00 for running AIG since the government bailout last fall. Benmosche reportedly will be paid $3 million a year cash salary plus $4 million in fully vested AIG stock, plus $3.5 million in potential bonuses. This new compensation package was allegedly approved by Obama's "Pay Czar."
AIG on the Move or More Short Covering?
Much of the recent move in AIG has been due to short covering and speculative buying, and has very little to do with fundamentals. AIG did post a second quarter profit of $1.8 billion, but only after reporting a record $61.7 Billion loss back in March.

No Need to Repay $25 Billion?
The FED took an unusual step in allowing AIG to NOT have to repay $25 Billion in loans in exchange of getting equity in two companies that may be spun off.
"The New York Fed will take a $16 billion preferred interest stake in AIA and a $9 billion share of ALICO. In exchange, AIG will not need to pay back $25 billion of its loan. AIG expects the deal to close by the end of September (2009)."

— Source: CNN
__________________________________________________________________________
image(s) copyright by respective owner
Copyright © 2009 Net Advisor™ All Rights Reserved.
Revised copyright 2016 NetAdvisor.org® All Rights Reserved.
NetAdvisor.org® is a non-profit organization providing public education and analysis primarily on the U.S. financial markets, personal finance and analysis with a transparent look into U.S. public policy. We also perform and report on financial investigations to help protect the public interest. Read More.
__________________________________________________________________________
Related posts: