AIG Stock Split: What Does This Mean To Shareholders?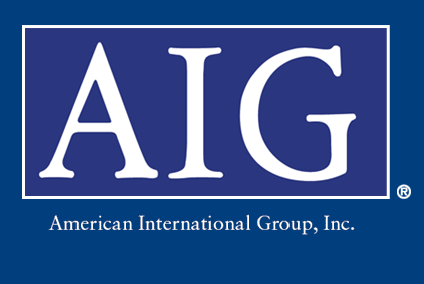 AIG 1-20 Stock Split: What Does This Mean To Shareholders?
original article written by Net Advisor™
In effort to prop up its near if not worthless stock, AIG sought to do what many penny stocks do when their stock has moved to near worthless. Do a reverse stock split.
This was another dumb move by AIG (aka U.S. gov) who controls 79% of AIG and Wall Street reacted to to the news by giving AIG a spanking.
As of the market close of 07-01-2009, AIG was down 22% (Twenty-two percent).
Reuters News Reports:
"AIG shares tumble after 1-for-20 reverse split"
"AIG reverse stock split fails to boost shares"
Keep in mind that stock splits by themselves do not increase nor decrease the value of the stock. example:

2-1 split.
Own 100 shares @ $100.00 = $10,000
Post split: own 200 shares at @ $50.00 = $10,000
The value of the stock is unchanged as a result of any split.

1-20 Reverse Split:
Own 200 shares @ $ 1.00 = $200.00
Post split: own 10 shares @ $20.00 = $200.00
Again, the value of the stock is unchanged as a result of any split.
All AIG accomplished is making it easier for short sellers to re short the stock now that it is artificially (via the reverse split) over $5.00/ share.
"…(AIG's) nearly $100 billion in losses last year (2008) and a taxpayer bailout that left the U.S. government owning a nearly 80 percent stake in the company."

— Source: Reuters
AIG continues to plague the U.S. tax payer in an ongoing bailout program now running at $152 billion, almost double from the first $85 billion bailout in 2008. (Source: CNN)
What Value?
As of 07-01-2009, post this 1-20 reverse split, the new 52 week high for AIG would be $621.80, still down 97% from its high a year ago.
As of 07-01-2009, AIG is still losing $36.00 a share, and with a forward P/E of 62, the stock is still trading more than 4x the average P/E in the S&P 500. So, if anyone can come up with real "hidden" value in this stock, please let me know.
AIG has posted the following link to inform shareholders what will happen to their fractional shares of AIG stock:

Now here is the part that will make AIG shareholders upset.
According to AIG:
1. You get no fractional shares.
2. AIG (the tax payer, 79% owner of AIG) will be paying you cash for fractional shares.
Now here is the annoying part:
Odds are that AIG just forced you into a sell transaction and locked in a loss. This may not be a lot of money, but the fact that one was forced into selling their stock against their own wishes may raise legal issues.
A savvy securities lawyer/ litigation firm may find a class action situation for forcing a sell that did not have anything to do with margin issues.

AIG SHAREHOLDERS BE CAREFUL:
Now if you buy any AIG stock (see rule link below for more details) within 30 days of a loss, guess what — you just got flagged for a WASH SALE, and you cannot deduct any of those losses from your taxes within that Wash Period.
example:
1. Sold (received cash from fractional shares = a sell).

2. If BUY or effect a buy of AIG per Wash Rule above, the fractional shares cannot be written off as a loss. If you also sell for a loss any AIG stock within 30 days of that Wash Rule period, that loss cannot be written off a loss if you bought new shares within that 30 day Wash Rule period.
Why Not Issue Fractional Shares?
There are 100's of companies including S&P 500 size who regularly issue fractional shares in the past. This is generally done under dividend reinvestment plans (DRIPS).
In the past, I have seen companies such as Disney (DIS) ASK shareholders if they wanted to increase their fractional share purchase up to 100 shares or liquidate fractional shares, but they did not have to if they did not want to. Disney respected their shareholders rights to not liquidate their fractional shares.
In this case, AIG (aka government) TOLD you what is going to happen with your stock. As a stockholder you have no say in what the company does. This is part of the problem when government seizes control over public industry: They call all the shots, make up the rules, all without a court order, without a trial or hearing, or a without a single vote by the creditors, bondholders or stockholders.
__________________________________________________________________________
image(s) copyright by respective owner
Copyright © 2009 Net Advisor™ All Rights Reserved.
Revised copyright 2016 NetAdvisor.org® All Rights Reserved.
NetAdvisor.org® is a non-profit organization providing public education and analysis primarily on the U.S. financial markets, personal finance and analysis with a transparent look into U.S. public policy. We also perform and report on financial investigations to help protect the public interest. Read More.
__________________________________________________________________________
Related posts: